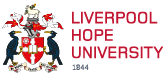 Computer Science and Contemporary Performance BA (with Foundation Year)
UCAS Code: IM29|Duration: 4|Full Time|Both Campuses
UCAS Campus Code: L46
Work placement opportunities|International students can apply
Computer Science is all about new ideas, new opportunities and fresh thinking. There is no other discipline that can be applied to so many different areas and have such a profound impact on all aspects of society. The dynamism of this exciting subject is reflected in this degree through the study of a range of topics including networks, robotics, the Internet, and mobile and embedded computing and cutting-edge technologies such as Artificial Intelligence and Virtual Reality and Augmented Reality.
Study this degree with us and you will acquire practical skills that are highly sought after by industry, such as programming in C, C++, Java, Lua, Python, JavaScript and C#. Computer science-related jobs are not only appealing in their versatility, earning potential and demand, computer science has a wide-reaching social impact, posing many ethical questions, and these issues are examined at various points during the three years of study.
Computer Science is not only intellectually challenging, it is also THE most creative of subjects. As such the staff in the department will provide you with close academic and practical support. All staff in the Department are research active and have a varied background in a diverse range of interests, and this enhances your experience by providing a rich curriculum with exposure to multiple approaches and areas of research. If you are enthusiastic, inventive and looking to shape the future, or if you're looking to leverage your love of technology to make a difference this degree is for you. Rest assured. Computer Science is an incredible career choice for someone who wants to change the world.
For more details and information about this course visit:
Computer Science
On this course you will be making work that physically brings the audience into the performance environment. It is about exploring drama and performance through the interactions between bodies and environments and how different technologies can facilitate this. How can light function as an actor? What are the merits and limitations of devising a performance for an audience of one person? What staging possibilities does virtual reality and video gaming provide the performance-maker? Here you will learn about the different approaches to creating your own immersive performance environments as well as gaining an important understanding of the digital creative sector.
Located within the Creative Campus, this community of artists, musicians and performers is a vibrant and exciting environment to create work. Throughout your studies you will be equipped with the relevant technical knowledge and skills to realise and manage your own projects, supported by a team of highly qualified tutors. These will include acquiring skills in digital coding, lighting design, audio and video editing, 360 film and sound recording, motion capture and projection mapping. In addition to making performances, you will present ideas verbally, as well as enhancing your skills in critical and reflective writing.
Your three years begins with an introduction to immersive performance practices before you journey into the exciting challenges of audience participation and interaction. Moving outside of the campus, the city of Liverpool itself will become a site for performance, echoing the work of immersive practitioners such as Punchdrunk, dreamthinkspeak and Shunt. Your final year will involve a push into new and experimental performance technologies, presenting performance projects in virtual worlds. This will culminate in you selecting either to complete a placement within an arts organisation or to take the lead as project manager of a major performance project of your own devising. This final year will also require you to complete an independent research project on a topic of your own choice.
This course is for those interested in making innovative and dynamic worlds for their audiences to interact with and explore. It will appeal to students interested in contemporary performance and its overlaps with creative technologies.
For more details and information about this course visit:
Contemporary Performance