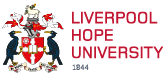 Contemporary Fashion Design and Special Educational Needs BA
UCAS Code: CF47|Duration: 3 years|Full Time|Both Campuses
UCAS Campus Code: L46
Work placement opportunities|International students can apply
Contemporary Fashion is a dynamic practice-based course that explores a breadth of current themes and issues from inclusivity to adaptable fashion. Centred around the exciting possibilities of adorning the body and exploring materials, you will learn about the fundamentals of designing, making and understanding the role that fashion plays in wider society. The course will encourage individuality, collaborative working and support diverse career trajectories.
During your studies you will be taught by established practitioners and have access to a vast range of equipment, workshops and studios. You will be immersed in a professional environment that enables rich interdisciplinary approaches at undergraduate level. This includes working with live briefs and competitions, as well as engaging with established national and international contacts.
As a Combined Honours Degree, this programme offers an exciting opportunity to combine your fashion practice with other subjects, which will influence your individual approach to fashion and can be tailored to individual interests.
For more details and information about this course visit:
Contemporary Fashion Design
The Special Educational Needs course will equip you to become a passionate advocate for disability rights and equality in your chosen profession. There are 14.6 million disabled people in the UK, and graduates with expertise in special educational needs and disability are in demand in a wide range of areas including education, health, social work and social care, local government, and business.
A supportive team of disabled and non-disabled academics will enable you to develop the skills, knowledge and confidence you need to become a future leader in this area. You will learn about the historical, social and cultural factors that shape our understanding of special educational needs and disability. Your understanding of academic theories and models will be deepened by activities which challenge you to explore how this knowledge can be applied in professional settings. As well as tutors' extensive professional experience, course content is informed by input from a range of guest speakers, and from our partner organisations, which include disabled-led and self-advocacy groups, education and care providers, charities, and disability arts organisations.
The Special Educational Needs course at Liverpool Hope is unique in that it is informed and enriched by the work of the Centre for Culture and Disability Studies, an internationally recognised centre of excellence in disability studies research, and the only UK research centre to focus on disability and culture.
For more details and information about this course visit:
Special Educational Needs