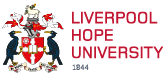 Early Childhood and Contemporary Performance
UCAS Code: IM03|Duration: 3 years|Full Time|Both Campuses
UCAS Campus Code: L46
Work placement opportunities|International students can apply
The undergraduate programme in Early Childhood Studies provides a higher level of academic study that will extend your knowledge and understanding of children in their early years. We hope to ignite your curiosity as we explore young children's development and interaction with the world and that in understanding the inequalities that children face locally and globally, you will grow as advocates for young children's needs and rights.
The Early Childhood team aim to provide a stimulating and supportive learning environment for all our students through a high level of tutor support, access to exceptional University resources and engagement with our multidisciplinary teaching team with wide experience in research, practice and policy in the field. Together with the vital ingredient of your commitment as a student, these elements will enrich your learning experience. We also aim to enhance this where possible through engaging invited speakers and field visits to relevant spaces in Liverpool, a city rich in community connection and cultural experience.
The degree is taught by academics from a wide variety of backgrounds, including Sociology, Education, Philosophy and Psychology. The teaching team are all actively involved in research and have published in their specialist fields. They are all members of the thriving Liverpool Hope Childhood Research Forum and contribute to a range of research conferences both nationally and internationally. This experience provides an informed and supportive learning environment for the student characterised by depth and challenge.
For Single Honours students there is a compulsory placement as part of your degree. The placement will enable you to enhance your understanding of key themes and provides you with an insight into the professional context. For Combined Honours students the placement is optional. The Single Honours programme also offers the option to obtain separate professional certification as a graduate practitioner through assessment against the Early Childhood Graduate Practitioner Competencies.
For more details and information about this course visit:
Early Childhood
On this course you will be making work that physically brings the audience into the performance environment. It is about exploring drama and performance through the interactions between bodies and environments and how different technologies can facilitate this. How can light function as an actor? What are the merits and limitations of devising a performance for an audience of one person? What staging possibilities does virtual reality and video gaming provide the performance-maker? Here you will learn about the different approaches to creating your own immersive performance environments as well as gaining an important understanding of the digital creative sector.
Located within the Creative Campus, this community of artists, musicians and performers is a vibrant and exciting environment to create work. Throughout your studies you will be equipped with the relevant technical knowledge and skills to realise and manage your own projects, supported by a team of highly qualified tutors. These will include acquiring skills in digital coding, lighting design, audio and video editing, 360 film and sound recording, motion capture and projection mapping. In addition to making performances, you will present ideas verbally, as well as enhancing your skills in critical and reflective writing.
Your three years begins with an introduction to immersive performance practices before you journey into the exciting challenges of audience participation and interaction. Moving outside of the campus, the city of Liverpool itself will become a site for performance, echoing the work of immersive practitioners such as Punchdrunk, dreamthinkspeak and Shunt. Your final year will involve a push into new and experimental performance technologies, presenting performance projects in virtual worlds. This will culminate in you selecting either to complete a placement within an arts organisation or to take the lead as project manager of a major performance project of your own devising. This final year will also require you to complete an independent research project on a topic of your own choice.
This course is for those interested in making innovative and dynamic worlds for their audiences to interact with and explore. It will appeal to students interested in contemporary performance and its overlaps with creative technologies.
For more details and information about this course visit:
Contemporary Performance