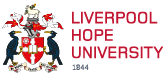 Education and Contemporary Performance BA (with Foundation Year)
UCAS Code: IM44|Duration: 4|Full Time|Both Campuses
UCAS Campus Code: L46
Work placement opportunities|International students can apply
A degree in Education is a dynamic and stimulating opportunity to study the individual, social, and political forces that shape education, in all its forms. If you are interested in how and why we learn, both formally and informally, in the UK or abroad, then studying Education will challenge and excite you in equal measure.
Studying Education at Liverpool Hope will help you to develop academically as you engage with evidence and research, professionally as you link theory to practice, preparing you for a wide variety of work contexts, and personally as you think more deeply about your own values and aspirations. Our degree will bring education to life, tackling important questions such as 'Can education help overcome inequality in society?' and 'How does modern technology transform the learning and teaching experience?'. It is structured around the four key disciplines of education: psychology, sociology, history, and philosophy. Each discipline provides a different lens through which key ideas and issues in education can be understood.
By studying Education at Liverpool Hope University, you will become a Hope Education Professional: inspired to put educational theory in to practice, able to critically evaluate current policy, and willing to make a difference in the world. Single Honours students complete a placement as part of the course and Combined Honours students will be offered optional placement opportunities. The degree is an ideal foundation for those who decide to go on to train to become a teacher, and a variety of other professions, at Liverpool Hope University or elsewhere.
For more details and information about this course visit:
Education
On this course you will be making work that physically brings the audience into the performance environment. It is about exploring drama and performance through the interactions between bodies and environments and how different technologies can facilitate this. How can light function as an actor? What are the merits and limitations of devising a performance for an audience of one person? What staging possibilities does virtual reality and video gaming provide the performance-maker? Here you will learn about the different approaches to creating your own immersive performance environments as well as gaining an important understanding of the digital creative sector.
Located within the Creative Campus, this community of artists, musicians and performers is a vibrant and exciting environment to create work. Throughout your studies you will be equipped with the relevant technical knowledge and skills to realise and manage your own projects, supported by a team of highly qualified tutors. These will include acquiring skills in digital coding, lighting design, audio and video editing, 360 film and sound recording, motion capture and projection mapping. In addition to making performances, you will present ideas verbally, as well as enhancing your skills in critical and reflective writing.
Your three years begins with an introduction to immersive performance practices before you journey into the exciting challenges of audience participation and interaction. Moving outside of the campus, the city of Liverpool itself will become a site for performance, echoing the work of immersive practitioners such as Punchdrunk, dreamthinkspeak and Shunt. Your final year will involve a push into new and experimental performance technologies, presenting performance projects in virtual worlds. This will culminate in you selecting either to complete a placement within an arts organisation or to take the lead as project manager of a major performance project of your own devising. This final year will also require you to complete an independent research project on a topic of your own choice.
This course is for those interested in making innovative and dynamic worlds for their audiences to interact with and explore. It will appeal to students interested in contemporary performance and its overlaps with creative technologies.
For more details and information about this course visit:
Contemporary Performance