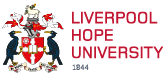 Human Biology and Contemporary Performance BA
UCAS Code: IM25|Duration: 3 years|Full Time|Both Campuses
UCAS Campus Code: L46
Work placement opportunities|International students can apply
Human Biology is an ever-evolving branch of science that includes the study of the human body, the changes that occur in disease, and the interaction between humans and their environment. With this in mind, the Human Biology Combined Honours curriculum has been designed to provide a contemporary and dynamic programme to challenge students across a broad base, but with depth in areas of staff specialisms.
The curriculum includes the foundation disciplines of anatomy and physiology, cellular and molecular biology, human metabolism and immunology. These will be delivered in the context of contemporary health issues including aging, obesity, cancer, infectious and non-communicative chronic diseases. Students will benefit from the input of research active scientists from across the range of disciplines within the School of Health Sciences. This will support the development of an integrated, innovative and applied programme of study that is the cornerstone of the curriculum of the School of Health Sciences. Graduates will leave the programme with a fully rounded skill set and with experience in a wide range of standard and specialist lab techniques. Graduates will gain experience, competence and confidence through small group learning, giving specialist and transferable skills, allowing them to succeed in a competitive and demanding employment market.
For more details and information about this course visit:
Human Biology
On this course you will be making work that physically brings the audience into the performance environment. It is about exploring drama and performance through the interactions between bodies and environments and how different technologies can facilitate this. How can light function as an actor? What are the merits and limitations of devising a performance for an audience of one person? What staging possibilities does virtual reality and video gaming provide the performance-maker? Here you will learn about the different approaches to creating your own immersive performance environments as well as gaining an important understanding of the digital creative sector.
Located within the Creative Campus, this community of artists, musicians and performers is a vibrant and exciting environment to create work. Throughout your studies you will be equipped with the relevant technical knowledge and skills to realise and manage your own projects, supported by a team of highly qualified tutors. These will include acquiring skills in digital coding, lighting design, audio and video editing, 360 film and sound recording, motion capture and projection mapping. In addition to making performances, you will present ideas verbally, as well as enhancing your skills in critical and reflective writing.
Your three years begins with an introduction to immersive performance practices before you journey into the exciting challenges of audience participation and interaction. Moving outside of the campus, the city of Liverpool itself will become a site for performance, echoing the work of immersive practitioners such as Punchdrunk, dreamthinkspeak and Shunt. Your final year will involve a push into new and experimental performance technologies, presenting performance projects in virtual worlds. This will culminate in you selecting either to complete a placement within an arts organisation or to take the lead as project manager of a major performance project of your own devising. This final year will also require you to complete an independent research project on a topic of your own choice.
This course is for those interested in making innovative and dynamic worlds for their audiences to interact with and explore. It will appeal to students interested in contemporary performance and its overlaps with creative technologies.
For more details and information about this course visit:
Contemporary Performance