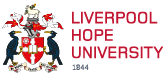 Contemporary Performance and Law BA
UCAS Code: IP01|Duration: 3 years|Full Time|Both Campuses
UCAS Campus Code: L46
Work placement opportunities|International students can apply
On this course you will be making work that physically brings the audience into the performance environment. It is about exploring drama and performance through the interactions between bodies and environments and how different technologies can facilitate this. How can light function as an actor? What are the merits and limitations of devising a performance for an audience of one person? What staging possibilities does virtual reality and video gaming provide the performance-maker? Here you will learn about the different approaches to creating your own immersive performance environments as well as gaining an important understanding of the digital creative sector.
Located within the Creative Campus, this community of artists, musicians and performers is a vibrant and exciting environment to create work. Throughout your studies you will be equipped with the relevant technical knowledge and skills to realise and manage your own projects, supported by a team of highly qualified tutors. These will include acquiring skills in digital coding, lighting design, audio and video editing, 360 film and sound recording, motion capture and projection mapping. In addition to making performances, you will present ideas verbally, as well as enhancing your skills in critical and reflective writing.
Your three years begins with an introduction to immersive performance practices before you journey into the exciting challenges of audience participation and interaction. Moving outside of the campus, the city of Liverpool itself will become a site for performance, echoing the work of immersive practitioners such as Punchdrunk, dreamthinkspeak and Shunt. Your final year will involve a push into new and experimental performance technologies, presenting performance projects in virtual worlds. This will culminate in you selecting either to complete a placement within an arts organisation or to take the lead as project manager of a major performance project of your own devising. This final year will also require you to complete an independent research project on a topic of your own choice.
This course is for those interested in making innovative and dynamic worlds for their audiences to interact with and explore. It will appeal to students interested in contemporary performance and its overlaps with creative technologies.
For more details and information about this course visit:
Contemporary Performance
Law shapes our society and influences every aspect of our lives. It defines our obligations and legal requirements, serves to regulate and define relationships and provides a means of redress when problems arise. To study Law is not only to study a challenging subject, but also to study the rules, principles and policies that underpin society. This degree gives you a theoretical and philosophical grounding in Law, as well as the ability to engage in its practical study and application.
Study Law with us and you will gain an understanding of the fundamental principles, theories and key ideas that underpin the law in England and Wales. You also learn about the way Public Law provides the legal framework within which government and administration functions, the structure of Law and Government under which we live, and the values of democracy, rule of law and constitutionalism that underpin that structure.
We aim to produce graduates who do not merely know or know how to, but understand why things are as they are and how they could be different. It is about gaining a deep approach to the subject, in which you try to relate ideas in one subject to those in others, to understand what you read, questioning material, making links and pursuing lines of inquiry out of interest.
The LLB degree and Joint degrees can be taken over 3 or 4 years. If taken over 4 years, the third year would be spent in an appropriate legal work experience setting in light of the requirements set down to undertake the Solicitors Qualify Exams.
For more details and information about this course visit:
Law