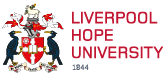 Contemporary Performance and Media & Communication BA (with Foundation Year)
UCAS Code: IM46|Duration: 4|Full Time|Both Campuses
UCAS Campus Code: L46
Work placement opportunities|International students can apply
On this course you will be making work that physically brings the audience into the performance environment. It is about exploring drama and performance through the interactions between bodies and environments and how different technologies can facilitate this. How can light function as an actor? What are the merits and limitations of devising a performance for an audience of one person? What staging possibilities does virtual reality and video gaming provide the performance-maker? Here you will learn about the different approaches to creating your own immersive performance environments as well as gaining an important understanding of the digital creative sector.
Located within the Creative Campus, this community of artists, musicians and performers is a vibrant and exciting environment to create work. Throughout your studies you will be equipped with the relevant technical knowledge and skills to realise and manage your own projects, supported by a team of highly qualified tutors. These will include acquiring skills in digital coding, lighting design, audio and video editing, 360 film and sound recording, motion capture and projection mapping. In addition to making performances, you will present ideas verbally, as well as enhancing your skills in critical and reflective writing.
Your three years begins with an introduction to immersive performance practices before you journey into the exciting challenges of audience participation and interaction. Moving outside of the campus, the city of Liverpool itself will become a site for performance, echoing the work of immersive practitioners such as Punchdrunk, dreamthinkspeak and Shunt. Your final year will involve a push into new and experimental performance technologies, presenting performance projects in virtual worlds. This will culminate in you selecting either to complete a placement within an arts organisation or to take the lead as project manager of a major performance project of your own devising. This final year will also require you to complete an independent research project on a topic of your own choice.
This course is for those interested in making innovative and dynamic worlds for their audiences to interact with and explore. It will appeal to students interested in contemporary performance and its overlaps with creative technologies.
For more details and information about this course visit:
Contemporary Performance
If you want an exciting career in the media but also want to understand how and why the media reports and represents the world in the ways it does, studying at Hope is the next step for you. Media and Communication provides you with an opportunity to closely study and analyse the ways in which the media industry shapes and is shaped by our world. Our degrees are designed to help you become an industry leader equipped to take on the key task of working towards a more reliable, trustworthy media industry, and to work as a cross-platform media practitioner.
If you choose to take Media and Communication, you explore the history and theory of film and other visual media, such as photography and animation, and the cultural and creative contexts in which they are produced and consumed. We also think one of the best ways to study creativity is by making things, so you have the opportunity to make films (drama, documentary or animation), produce photographic portfolios, work in a studio and write screenplays. Our curriculum is taught by lecturers with a reputation for international research and by a practitioner who has made BAFTA and EMMY award winning programmes and animated films.
Media and Communication at Liverpool Hope is underpinned by the notion of interrogating power. We believe that the media must always be held to account and has a responsibility to pursue social justice. Whether it be through journalism, digital and social media theory and applied skills, our aim is to produce graduates who will make a better world.
For more details and information about this course visit:
Media & Communication