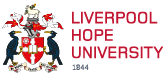 Contemporary Performance and Nutrition BA (with Foundation Year)
UCAS Code: IM38|Duration: 4|Full Time|Both Campuses
UCAS Campus Code: L46
Work placement opportunities|International students can apply
On this course you will be making work that physically brings the audience into the performance environment. It is about exploring drama and performance through the interactions between bodies and environments and how different technologies can facilitate this. How can light function as an actor? What are the merits and limitations of devising a performance for an audience of one person? What staging possibilities does virtual reality and video gaming provide the performance-maker? Here you will learn about the different approaches to creating your own immersive performance environments as well as gaining an important understanding of the digital creative sector.
Located within the Creative Campus, this community of artists, musicians and performers is a vibrant and exciting environment to create work. Throughout your studies you will be equipped with the relevant technical knowledge and skills to realise and manage your own projects, supported by a team of highly qualified tutors. These will include acquiring skills in digital coding, lighting design, audio and video editing, 360 film and sound recording, motion capture and projection mapping. In addition to making performances, you will present ideas verbally, as well as enhancing your skills in critical and reflective writing.
Your three years begins with an introduction to immersive performance practices before you journey into the exciting challenges of audience participation and interaction. Moving outside of the campus, the city of Liverpool itself will become a site for performance, echoing the work of immersive practitioners such as Punchdrunk, dreamthinkspeak and Shunt. Your final year will involve a push into new and experimental performance technologies, presenting performance projects in virtual worlds. This will culminate in you selecting either to complete a placement within an arts organisation or to take the lead as project manager of a major performance project of your own devising. This final year will also require you to complete an independent research project on a topic of your own choice.
This course is for those interested in making innovative and dynamic worlds for their audiences to interact with and explore. It will appeal to students interested in contemporary performance and its overlaps with creative technologies.
For more details and information about this course visit:
Contemporary Performance
Nutrition is becoming a vital discipline as the awareness of the importance of healthy eating grows. Nutritionists have a key role in helping us understand how diet helps maintain health and prevents disease. Nutritionists work in a diverse and wide range of professional roles providing and implementing evidence-based nutritional guidelines, public health nutrition strategies, and developing the safe, sustainable, and healthy foods of the future.
Our Nutrition degree is focused on developing the practical, professional and research skills needed to develop a successful career as a professional nutritionist in various roles across the public health and commercial food sectors (as well as preparation for further study or pursuing a professional career in dietetics).
The curriculum includes a focus on nutritional science; the food supply chain; the social and behavioral sciences; health and wellbeing; and the importance of professional conduct. You will be taught in our new Health Sciences building, which features specialist laboratories and equipment dedicated to the study of food, nutrition and health.
You will learn from a highly committed team of research-active UK registered nutritionists (supported with additional expertise in food science, the biological sciences, and public health). Our staff have a wide range of practical experience and are enthusiastic about both the academic subject and the quality of your student experience.
For more details and information about this course visit:
Nutrition