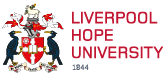 Contemporary Performance and Philosophy & Ethics BA
UCAS Code: IM20|Duration: 3 years|Full Time|Both Campuses
UCAS Campus Code: L46
Work placement opportunities|International students can apply
On this course you will be making work that physically brings the audience into the performance environment. It is about exploring drama and performance through the interactions between bodies and environments and how different technologies can facilitate this. How can light function as an actor? What are the merits and limitations of devising a performance for an audience of one person? What staging possibilities does virtual reality and video gaming provide the performance-maker? Here you will learn about the different approaches to creating your own immersive performance environments as well as gaining an important understanding of the digital creative sector.
Located within the Creative Campus, this community of artists, musicians and performers is a vibrant and exciting environment to create work. Throughout your studies you will be equipped with the relevant technical knowledge and skills to realise and manage your own projects, supported by a team of highly qualified tutors. These will include acquiring skills in digital coding, lighting design, audio and video editing, 360 film and sound recording, motion capture and projection mapping. In addition to making performances, you will present ideas verbally, as well as enhancing your skills in critical and reflective writing.
Your three years begins with an introduction to immersive performance practices before you journey into the exciting challenges of audience participation and interaction. Moving outside of the campus, the city of Liverpool itself will become a site for performance, echoing the work of immersive practitioners such as Punchdrunk, dreamthinkspeak and Shunt. Your final year will involve a push into new and experimental performance technologies, presenting performance projects in virtual worlds. This will culminate in you selecting either to complete a placement within an arts organisation or to take the lead as project manager of a major performance project of your own devising. This final year will also require you to complete an independent research project on a topic of your own choice.
This course is for those interested in making innovative and dynamic worlds for their audiences to interact with and explore. It will appeal to students interested in contemporary performance and its overlaps with creative technologies.
For more details and information about this course visit:
Contemporary Performance
Philosophy and Ethics explores the big questions of life and morality: on what basis do we judge things good or evil? It challenges you to examine your assumptions, opinions and worldview. Do we need to believe in God for life to have meaning – or have the arguments for the existence of God broken down? What does it mean to be human? Do we have free will, or is our life completely determined?
Through close attention to the primary texts of philosophers such as Plato, Aquinas, Descartes, Hume, Kant and Nietzsche, our Philosophy and Ethics degree will help you learn to analyse and evaluate arguments, and to compose and communicate your own ideas in a reasoned way. You will have a grounding in the foundational questions of philosophy. As you progress, you will look in depth at philosophy of religion, political philosophy, applied ethics and issues of human personhood, artificial intelligence, ecology and animality.
The degree is taught by a core team of critical academics who are passionate about teaching and are internationally recognised researchers and writers. This degree will equip you with the intellectual skills and perspectives needed to face the ethical and ideological challenges of the contemporary world.
For more details and information about this course visit:
Philosophy & Ethics