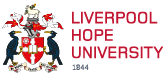 Contemporary Performance and Psychology BA
UCAS Code: IM22|Duration: 3 years|Full Time|Both Campuses
UCAS Campus Code: L46
Work placement opportunities|International students can apply
On this course you will be making work that physically brings the audience into the performance environment. It is about exploring drama and performance through the interactions between bodies and environments and how different technologies can facilitate this. How can light function as an actor? What are the merits and limitations of devising a performance for an audience of one person? What staging possibilities does virtual reality and video gaming provide the performance-maker? Here you will learn about the different approaches to creating your own immersive performance environments as well as gaining an important understanding of the digital creative sector.
Located within the Creative Campus, this community of artists, musicians and performers is a vibrant and exciting environment to create work. Throughout your studies you will be equipped with the relevant technical knowledge and skills to realise and manage your own projects, supported by a team of highly qualified tutors. These will include acquiring skills in digital coding, lighting design, audio and video editing, 360 film and sound recording, motion capture and projection mapping. In addition to making performances, you will present ideas verbally, as well as enhancing your skills in critical and reflective writing.
Your three years begins with an introduction to immersive performance practices before you journey into the exciting challenges of audience participation and interaction. Moving outside of the campus, the city of Liverpool itself will become a site for performance, echoing the work of immersive practitioners such as Punchdrunk, dreamthinkspeak and Shunt. Your final year will involve a push into new and experimental performance technologies, presenting performance projects in virtual worlds. This will culminate in you selecting either to complete a placement within an arts organisation or to take the lead as project manager of a major performance project of your own devising. This final year will also require you to complete an independent research project on a topic of your own choice.
This course is for those interested in making innovative and dynamic worlds for their audiences to interact with and explore. It will appeal to students interested in contemporary performance and its overlaps with creative technologies.
For more details and information about this course visit:
Contemporary Performance
We provide a number of programmes of study in Psychology. As well as two Single Honours programmes - BSc Psychology, BSc Sports Psychology - we offer a suite of Combined Honours programmes. Combined Honours programmes allow students to combine a core curriculum on Psychology with the core curriculum of many other subject taught at Liverpool Hope (e.g. Psychology and Criminology, Psychology and Education: see the list below for the full range of Psychology Combined honours courses). Giving students a choice of studying Psychology alone or Psychology in alongside any of close to thirty other disciplines. It is important to us that students can choose to study Psychology in a way that matches their interests.
Ethical practice and working within a shared set of values is also important to us; our University is deeply committed to serving the common good. We see Psychology as a discipline with the capacity, and responsibility, to make a positive contribution to how people live in everyday life. Through our teaching of Psychology, we strive to enable our students to grow into constructive citizens who are curious about people, and motivated to make a positive difference to the lives of others. Beyond classroom learning, there are opportunities to enrich your chosen programme of study in a way that will help you in developing your psychological thinking. They include going on a placement year, working as a research assistant in a laboratory, travelling to another country as part of Global Hope, or studying abroad.
Our enthusiasm for the discipline is reflected in our consistently high ratings of teaching quality. If our departmental narrative matches with what you aspire to be, then come and study with us at Liverpool Hope University.
For more details and information about this course visit:
Psychology