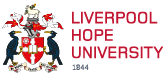 Criminology and Politics BA (Hons)
UCAS Code: LL2H|Duration: 3 years years|Full Time|Hope Park
UCAS Campus Code: L46
Work placement opportunities|International students can apply
Crime and how to deal with it are amongst the most significant and contentious issues of our time, so it is vital that we understand this subject. Criminology is the study of crime, its causes and effects, and what we do about it. At Liverpool Hope University, you will study how crime is defined and who defines it, why some people commit offences, and what happens to those who commit crimes if they are caught.
Criminology also studies the impact of the various agencies and organisations that deal with crime: the police, the courts, the probation and prison services, as well as the role of the Ministry of Justice and the Home Office. Studying Criminology enables you to focus on questions such as 'is criminal behaviour learned or inherited?' and 'why are some actions defined as criminal and not others?'; 'what is the purpose of punishment and to what extent does it deter criminal behaviour?'
Criminology is a well-established degree at Liverpool Hope and is taught by staff with considerable experience at national and international level. Several key criminological textbooks are written by members of the School. The Criminology team is enthusiastic and dedicated and will help you to get the most out of your degree. Criminology is heavily focused on justice - how it is delivered, to whom, by whom and whether or not it is effective. This reflects Liverpool Hope's commitment to social justice both nationally and internationally.
For more details and information about this course visit:
Criminology
Politics affects all of us. It is central to human life and human affairs. It is fundamental to how we organise and govern ourselves and to how we resolve conflicts. The decisions we make as political communities, who makes them and how, have consequences for how we live, from questions of war and peace, the distribution of wealth, our rights, freedoms, responsibilities, our access to education, transport and health care.
In this rapidly changing world, new challenges are constantly arising – from climate change to new technologies, from identity politics to Brexit and the Covid-19 pandemic – and the study of politics needs to respond. At Liverpool Hope, therefore, we seek to engage with politics and political issues in the real world as they evolve and change over time. In doing so, we actively encourage debate and discussion amongst our students, encouraging a stronger awareness and appreciation of different points of view.
On this programme of study, you will explore key ideas, institutions and politics in an international, national and local context. You will be taught by staff who are experts in their fields, who will teach you to engage with political research and develop the capacity to be an independent, critically-minded scholar. The course also aims to equip you with transferable skills to take into the world of work.
For more details and information about this course visit:
Politics