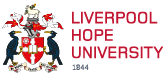 Dance and Social Policy BA
UCAS Code: DP10|Duration: 3 years|Full Time|Both Campuses
UCAS Campus Code: L46
Work placement opportunities|International students can apply
Study Dance in the heart of the city of Liverpool. Dance can be described as a fluid art form. It is constantly changing, exposed to different cultural contexts, bodily histories and physical disciplines, as well as being influenced by political and social movements. This degree aims to explore dance as a living practice and dynamic art form. You will consider how dance throughout eastern and western cultures has been cultivated through traditional training practices as well as more contemporary cultural influences.
Dance at Liverpool Hope looks at the bodies, techniques, performances and histories that make up dance practice today. The dance team are all professional practitioners and active researchers whose specialist skills map onto the diverse areas of dance history, dance technique, site-specific choreography, multicultural dance and somatic practice.
During your studies, you will have the opportunity to work alongside professional visiting choreographers and dance artists. You will perform for public audiences as well as develop a studio practice through one-to-one feedback and group seminars, including regular dance classes and workshops.
Here at Liverpool Hope we actively encourage students to consider their art form as an ethical and embodied practice, where we can confidently claim that dance is crucial to the worlds we decide to make.
Hear from student Frances Shephard about what it's like to study Dance at Hope.
For more details and information about this course visit:
Dance
Social Policy explores the ways in which welfare provision is delivered in society, exploring who is eligible for support and who provides it. Our Social Policy degree is multidisciplinary in its approach and draws on ideas from sociology, economics, politics and geography. It explores issues such as inequality, ill health and wellbeing, child welfare, employment and unemployment, educational opportunities, disability, homelessness, family policies, mental health, globalisation, crime and immigration.
Studying Social Policy at Liverpool Hope University allows you to explore the answers to questions such as; should the state be the main provider of welfare and what roles should the private profit making or voluntary sectors have? How should scarce resources be allocated in society? How can we understand different approaches to welfare delivery across different historical periods in British society? Why do women and minority ethnic groups experience greater levels of disadvantage? How have welfare systems developed in different countries?
The degree draws on an experienced team of lecturers who are published in the social sciences and are experts in social policy. The School is also a member of the national network of Social Policy course providers and benefits from engagement with national subject debates. There are fieldtrips to enhance your learning, and we also have annual research days where leading academics, civil servants and politicians come to talk about various social problems and social issues.
For more details and information about this course visit:
Social Policy