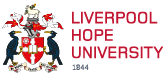 Economics and Health & Wellbeing BA (with Foundation Year)
UCAS Code: CE16|Duration: 4|Full Time|Hope Park
UCAS Campus Code: L46
Work placement opportunities|International students can apply
This is an exciting time to study Economics: great ideological debates, policy decisions and technological changes are taking place that impact our lives, ranging from the direction of globalisation and international trade and trade restrictions, to trends in economic inequality, the environment and climate change, the gender pay-gap, migration flows, economic integration, financial crises, and the challenges posed by the recent Covid-19 crisis..
Our Economics programme will delve in to an in-depth study of real economic issues like the above, based on a solid foundation of an eclectic economic theory, and an understanding of how economic policy is formulated. This will enable students to gain the analytical and critical evaluation skills needed to recognise how national and global issues affect a society's welfare.
The course is designed to provide students with the experience, knowledge and skills needed to succeed in the job market, by putting a strong emphasis on analytical, quantitative and research skills highly valued by employers. It will also develop a student's ability to apply the concepts, theories and quantitative methods to business and public policy decisions, in a diverse range of settings. As we believe your ability to gain meaningful employment after you graduate is really important, there is also a strong focus on helping you to develop your more general and transferable employability skills.
In this course, students will study a range of areas, including Quantitative Methods, Econometrics, Intermediate Micro and Macroeconomics, History of Economic Thought, Banking & Finance, and International Economics and Finance.
For more details and information about this course visit:
Economics
Recent years have seen widespread recognition of the need to move beyond medicine with a greater emphasis on the promotion of health and wellbeing. New government initiatives and policies are giving this greater priority than ever before. Health and Wellbeing is a vibrant, multidisciplinary degree in which you will explore a range of issues and debates relevant to health and wellbeing in contemporary society.
The degree draws upon a range of disciplines, including sociology social policy and psychology to understand the key challenges to health and wellbeing in the 21st century. Throughout your studies, you will be considering key questions such as what factors influence health and wellbeing? How do social experiences impact upon health and wellbeing? Why do different social groups experience health and wellbeing differently? Alongside this, you develop the practical skills necessary for work in the field, through work on case studies and opportunities and applied research projects within the local community.
The degree provides you with the opportunity to develop practical skills, knowledge and insight into a range of issues relating to health and wellbeing in contemporary society. With its strong emphasis on social justice and welfare, you will be enabled to develop as critical social scientists who, as a graduate, will be able to use your skills and knowledge to the benefit of your local community and society more broadly.
For more details and information about this course visit:
Health & Wellbeing