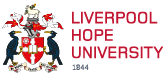 Economics and Special Educational Needs BA
UCAS Code: KL11|Duration: 3 years|Full Time|Hope Park
UCAS Campus Code: L46
Work placement opportunities|International students can apply
This is an exciting time to study Economics: great ideological debates, policy decisions and technological changes are taking place that impact our lives, ranging from the direction of globalisation and international trade and trade restrictions, to trends in economic inequality, the environment and climate change, the gender pay-gap, migration flows, economic integration, financial crises, and the challenges posed by the recent Covid-19 crisis..
Our Economics programme will delve in to an in-depth study of real economic issues like the above, based on a solid foundation of an eclectic economic theory, and an understanding of how economic policy is formulated. This will enable students to gain the analytical and critical evaluation skills needed to recognise how national and global issues affect a society's welfare.
The course is designed to provide students with the experience, knowledge and skills needed to succeed in the job market, by putting a strong emphasis on analytical, quantitative and research skills highly valued by employers. It will also develop a student's ability to apply the concepts, theories and quantitative methods to business and public policy decisions, in a diverse range of settings. As we believe your ability to gain meaningful employment after you graduate is really important, there is also a strong focus on helping you to develop your more general and transferable employability skills.
In this course, students will study a range of areas, including Quantitative Methods, Econometrics, Intermediate Micro and Macroeconomics, History of Economic Thought, Banking & Finance, and International Economics and Finance.
For more details and information about this course visit:
Economics
The Special Educational Needs course will equip you to become a passionate advocate for disability rights and equality in your chosen profession. There are 14.6 million disabled people in the UK, and graduates with expertise in special educational needs and disability are in demand in a wide range of areas including education, health, social work and social care, local government, and business.
A supportive team of disabled and non-disabled academics will enable you to develop the skills, knowledge and confidence you need to become a future leader in this area. You will learn about the historical, social and cultural factors that shape our understanding of special educational needs and disability. Your understanding of academic theories and models will be deepened by activities which challenge you to explore how this knowledge can be applied in professional settings. As well as tutors' extensive professional experience, course content is informed by input from a range of guest speakers, and from our partner organisations, which include disabled-led and self-advocacy groups, education and care providers, charities, and disability arts organisations.
The Special Educational Needs course at Liverpool Hope is unique in that it is informed and enriched by the work of the Centre for Culture and Disability Studies, an internationally recognised centre of excellence in disability studies research, and the only UK research centre to focus on disability and culture.
For more details and information about this course visit:
Special Educational Needs