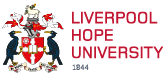 Education and Religious Studies BA (Hons)
UCAS Code: XV63|Duration: 3 years years|Full Time|Hope Park
UCAS Campus Code: L46
Work placement opportunities|International students can apply
A degree in Education is a dynamic and stimulating opportunity to study the individual, social, and political forces that shape education, in all its forms. If you are interested in how and why we learn, both formally and informally, in the UK or abroad, then studying Education will challenge and excite you in equal measure.
Studying Education at Liverpool Hope will help you to develop academically as you engage with evidence and research, professionally as you link theory to practice, preparing you for a wide variety of work contexts, and personally as you think more deeply about your own values and aspirations. Our degree will bring education to life, tackling important questions such as 'Can education help overcome inequality in society?' and 'How does modern technology transform the learning and teaching experience?'. It is structured around the four key disciplines of education: psychology, sociology, history, and philosophy. Each discipline provides a different lens through which key ideas and issues in education can be understood.
By studying Education at Liverpool Hope University, you will become a Hope Education Professional: inspired to put educational theory in to practice, able to critically evaluate current policy, and willing to make a difference in the world. Single Honours students complete a placement as part of the course and Combined Honours students will be offered optional placement opportunities. The degree is an ideal foundation for those who decide to go on to train to become a teacher, and a variety of other professions, at Liverpool Hope University or elsewhere.
For more details and information about this course visit:
Education
Religious Studies at Liverpool Hope explores the practice and significance of religion in contemporary society through the study of Christianity, Judaism, Islam, African religious traditions, and Indic traditions such as Buddhism and Hinduism. A balance between the study of religious texts and lived religion in the contemporary world is maintained throughout the degree. Religious Studies pays close attention to what supporters of these religions think, do, and believe, and explores the very real differences that exist between various groups within each faith.
Throughout your studies, you will analyse and contextualise the thinking behind key religions to appreciate their history, spirituality, and their relevance to the social and political landscape. All of our teaching is research-informed and you will be taught by highly-qualified academics, all of whom have a PhD in the area, who are both active and published researchers and committed teachers. We work hard to provide top-quality educational opportunities for all our students, and the Department has recently invested heavily in learning resources; combined library holdings in Theology and Religion are now in excess of 100,000 volumes.
Above all, the Religious Studies degree treats religions as lived faiths by looking at the way that they are followed in Britain and across the globe today. You acquire skills in the different methods of studying religion. The degree examines profound questions of faith and life in ways that are intellectually challenging, illuminating, and engaging. By drawing out the complex issues that surround religious belief and expression, the degree equips you to engage with the pressing questions of our time and to play your part in promoting religious and social harmony.
For more details and information about this course visit:
Religious Studies