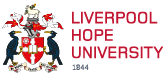 English Language and Contemporary Performance BA
UCAS Code: IM04|Duration: 3 years|Full Time|Both Campuses
UCAS Campus Code: L46
Work placement opportunities|International students can apply
Language has a profound influence on the way we see, construct and interpret the world around us. It shapes our identities and culture and can be used to manipulate the way we think. The English Language degree examines a wide range of varieties of English in their social, cultural and historical contexts. It teaches you how to closely analyse texts ranging from everyday discourse to fictional narratives to the language of the media.
Studying English Language provides you with a sound knowledge of how language is structured, how it developed and spread globally, and how it functions both in society and in our minds, but it also equips you with a variety of practical critical and analytical skills. We pride ourselves on offering a challenging and stimulating degree with a wide range of innovative teaching and assessment methods. We place an emphasis on employability through how language is used for professional purposes and the practical and transferable skills valuable in selected careers.
You will be taught by academics who are actively engaged in research and have published in their specialist fields. You will also benefit from the University's Special Collections in the library, home to over 75,000 printed materials and complemented by an environmentally controlled vault that houses rare books and manuscripts from as early as the ninth century, as well as our close links with Liverpool's cultural institutions. With a strong commitment to small-group teaching and the personal development of all of our students, we strive to support you in the pursuit of academic excellence.
For more details and information about this course visit:
English Language
On this course you will be making work that physically brings the audience into the performance environment. It is about exploring drama and performance through the interactions between bodies and environments and how different technologies can facilitate this. How can light function as an actor? What are the merits and limitations of devising a performance for an audience of one person? What staging possibilities does virtual reality and video gaming provide the performance-maker? Here you will learn about the different approaches to creating your own immersive performance environments as well as gaining an important understanding of the digital creative sector.
Located within the Creative Campus, this community of artists, musicians and performers is a vibrant and exciting environment to create work. Throughout your studies you will be equipped with the relevant technical knowledge and skills to realise and manage your own projects, supported by a team of highly qualified tutors. These will include acquiring skills in digital coding, lighting design, audio and video editing, 360 film and sound recording, motion capture and projection mapping. In addition to making performances, you will present ideas verbally, as well as enhancing your skills in critical and reflective writing.
Your three years begins with an introduction to immersive performance practices before you journey into the exciting challenges of audience participation and interaction. Moving outside of the campus, the city of Liverpool itself will become a site for performance, echoing the work of immersive practitioners such as Punchdrunk, dreamthinkspeak and Shunt. Your final year will involve a push into new and experimental performance technologies, presenting performance projects in virtual worlds. This will culminate in you selecting either to complete a placement within an arts organisation or to take the lead as project manager of a major performance project of your own devising. This final year will also require you to complete an independent research project on a topic of your own choice.
This course is for those interested in making innovative and dynamic worlds for their audiences to interact with and explore. It will appeal to students interested in contemporary performance and its overlaps with creative technologies.
For more details and information about this course visit:
Contemporary Performance