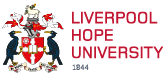 English Language and Tourism BA (HONS)
UCAS Code: Q3N1|Duration: 3 years years|Full Time|Hope Park
UCAS Campus Code: L46
Work placement opportunities|International students can apply
Language has a profound influence on the way we see, construct and interpret the world around us. It shapes our identities and culture and can be used to manipulate the way we think. The English Language degree examines a wide range of varieties of English in their social, cultural and historical contexts. It teaches you how to closely analyse texts ranging from everyday discourse to fictional narratives to the language of the media.
Studying English Language provides you with a sound knowledge of how language is structured, how it developed and spread globally, and how it functions both in society and in our minds, but it also equips you with a variety of practical critical and analytical skills. We pride ourselves on offering a challenging and stimulating degree with a wide range of innovative teaching and assessment methods. We place an emphasis on employability through how language is used for professional purposes and the practical and transferable skills valuable in selected careers.
You will be taught by academics who are actively engaged in research and have published in their specialist fields. You will also benefit from the University's Special Collections in the library, home to over 75,000 printed materials and complemented by an environmentally controlled vault that houses rare books and manuscripts from as early as the ninth century, as well as our close links with Liverpool's cultural institutions. With a strong commitment to small-group teaching and the personal development of all of our students, we strive to support you in the pursuit of academic excellence.
For more details and information about this course visit:
English Language
Tourism is one of the world's largest industries and has become one of its biggest sources of employment. Our Tourism degree examines the industry from both management and academic perspectives. It looks at contemporary issues such as the structure of the tourism industry; the relationship between tourism and its host environments and cultures; the evolving trends in consumer behaviour; tourism destination management and global tourism development.
Liverpool is an ideal place to study tourism as the city is home to a number of key tourist attractions in the UK, such as the Royal Albert Dock and waterfront, Tate Liverpool, Premier League football, National Museums Liverpool and the Beatles legacy. The city's year as European Capital of Culture in 2008, has also contributed to continued growth of the city's tourism sector. Therefore, due to the dynamic nature of the city's tourism industry, there are constant opportunities to explore and investigate contemporary aspects of an international destination on your doorstep.
We pay close attention to enhancing your student experience and facilitating effective student learning. You will be taught by a team of tutors with a wide range of industry and academic experience of Tourism. Tutors take pride in being available to students and offering a high level of support. Our degree curriculum embeds material which aims to not only provide an in-depth, up-to-date knowledge on tourism, but also to refine critical thinking and develop your key transferable skills. We work closely with a wide range of tourism stakeholders to ensure that students gain insight into the ongoing management and delivery of a successful tourism destination.
A Placement Year option is available for this course. Undertaking a placement year as part of your degree programme offers you the opportunity to gain valuable work experience alongside your studies.
Professional Membership
Liverpool Hope University is a member of the Association for Tourism in Higher Education (ATHE), the subject association for tourism in higher education in the UK. Its objectives include promoting the development and recognition of tourism as a subject of study in the UK at foundation degree, undergraduate, postgraduate and doctoral levels, and encouraging high standards in learning, teaching and research.
For more details and information about this course visit:
Tourism