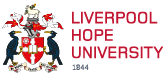 Film & Visual Culture and Marketing BA (Hons)
UCAS Code: F767|Duration: 3 years years|Full Time|Hope Park
UCAS Campus Code: L46
Work placement opportunities|International students can apply
If you want an exciting career in the creative industries, but also want to understand the role that Film and Visual Culture plays in wider society, studying at Liverpool Hope is the right choice for you. Film and Visual Culture is an intellectually stimulating degree that combines practice and theory, giving you the opportunity to both create and analyse a range of cultural texts - from fiction film and documentary, to photography and animation.
This degree is underpinned by creative and critical practice. It is creative because it gives you the opportunity to develop practical skills in the fields of screenwriting, filmmaking (drama and documentary), photography and animation. It is critical because it involves the in-depth study of film history and theory, including the way in which cinema intersects with a range of social and political issues. You will graduate with a degree underpinned by academic rigour, but with the transferable skills needed to pursue a wide variety of careers in the creative industries.
The degree is taught by leading international scholars and practitioners and you will also benefit from access to outstanding library resources and an extensive range of practical equipment and studio space. Extra curricula activities support the curriculum by widening critical and creative horizons. Recent activities on the degree include fieldtrips to the National Science and Media Museum, Tate Britain, and the Manchester Animation Festival. We also have regular group visits to local film screenings.
- Study in the most filmed-in city in the country outside London.
- Our local partners include FACT, one of the leading independent cinema venues in the North West.
For more details and information about this course visit:
Film & Visual Culture
Marketing is one of the most challenging, fast-moving and exciting disciplines in the world of business. Our Marketing degree has a theoretical focus that is combined with practical examples of how companies apply the theory on a day-to-day basis, meaning that what you learn is not only academically sound but also rooted in the realities of today's dynamic marketplace.
During your degree, you will be provided with the key skills and knowledge that will enable you to understand the marketing context, marketing research and the discipline's central role to business success, while allowing you to reflect on the moral and ethical implications of marketing behaviour. The ever advancing fields of Social Media and Digital Marketing run through the Marketing curriculum as central themes and allow you to reflect on the many challenges and opportunities that these technological and cultural changes provide. We believe your ability to gain meaningful employment after you graduate is really important, so there is a strong focus on helping you to develop your employability skills.
The degree is accredited by the Chartered Institute of Marketing (CIM) under their CIM Accredited Degree programme. This means that our graduates will receive significant exemptions from the institute's professional membership examinations. It has been designed so that you learn from research-active staff while at the same time being mentored and given masterclasses by industry leaders. Marketing focuses on a wide range of organisations, from SMEs to global multinational organisations and across all sectors. Studying such a comprehensive view of the marketing world prepares you for a career in organisations of any type and size.
For more details and information about this course visit:
Marketing