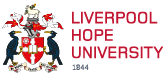 Geography and Law BA (with Foundation Year)
UCAS Code: GE09|Duration: 4|Full Time|Hope Park
UCAS Campus Code: L46
Work placement opportunities|International students can apply
Geography is about exploring, encountering and engaging with the world around us. It is a dynamic and exciting subject to study. It looks at how the physical world works; how people interact both with each other and with the physical world; how landscapes (both physical and human) evolve; and the ways in which the environment needs to be conserved and managed. Geography covers many different perspectives and brings them together to create a distinctive way of understanding the world. Whether your interests are more towards physical, environmental or human geography, our degree offers you the chance to develop an integrated, enriched understanding of what is taking place on our planet.
Studying Geography means you will look at a wide range of different topics and learn a broad range of skills. For this reason, a Geography degree is one of the most valued subjects among potential employers.
An enthusiastic and friendly team of geographers and environmentalists with wide research interests teach Geography at Hope. You will find that Liverpool is a great place to study Geography, being an excellent case study of economic, environmental and social regeneration, and having surroundings that include stunning upland and coastal landscapes.
A Placement Year option is available for this course. Undertaking a placement year as part of your degree programme offers you the opportunity to gain valuable work experience alongside your studies.
For more details and information about this course visit:
Geography
Law shapes our society and influences every aspect of our lives. It defines our obligations and legal requirements, serves to regulate and define relationships and provides a means of redress when problems arise. To study Law is not only to study a challenging subject, but also to study the rules, principles and policies that underpin society. This degree gives you a theoretical and philosophical grounding in Law, as well as the ability to engage in its practical study and application.
Study Law with us and you will gain an understanding of the fundamental principles, theories and key ideas that underpin the law in England and Wales. You also learn about the way Public Law provides the legal framework within which government and administration functions, the structure of Law and Government under which we live, and the values of democracy, rule of law and constitutionalism that underpin that structure.
We aim to produce graduates who do not merely know or know how to, but understand why things are as they are and how they could be different. It is about gaining a deep approach to the subject, in which you try to relate ideas in one subject to those in others, to understand what you read, questioning material, making links and pursuing lines of inquiry out of interest.
The LLB degree and Joint degrees can be taken over 3 or 4 years. If taken over 4 years, the third year would be spent in an appropriate legal work experience setting in light of the requirements set down to undertake the Solicitors Qualify Exams.
For more details and information about this course visit:
Law