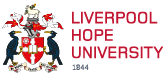 Contemporary Fashion Design and Health and Wellbeing BA
UCAS Code: CF23|Duration: 3 years|Full Time|Both Campuses
UCAS Campus Code: L46
Work placement opportunities|International students can apply
Contemporary Fashion is a dynamic practice-based course that explores a breadth of current themes and issues from inclusivity to adaptable fashion. Centred around the exciting possibilities of adorning the body and exploring materials, you will learn about the fundamentals of designing, making and understanding the role that fashion plays in wider society. The course will encourage individuality, collaborative working and support diverse career trajectories.
During your studies you will be taught by established practitioners and have access to a vast range of equipment, workshops and studios. You will be immersed in a professional environment that enables rich interdisciplinary approaches at undergraduate level. This includes working with live briefs and competitions, as well as engaging with established national and international contacts.
As a Combined Honours Degree, this programme offers an exciting opportunity to combine your fashion practice with other subjects, which will influence your individual approach to fashion and can be tailored to individual interests.
For more details and information about this course visit:
Contemporary Fashion Design
Recent years have seen widespread recognition of the need to move beyond medicine with a greater emphasis on the promotion of health and wellbeing. New government initiatives and policies are giving this greater priority than ever before. Health and Wellbeing is a vibrant, multidisciplinary degree in which you will explore a range of issues and debates relevant to health and wellbeing in contemporary society.
The degree draws upon a range of disciplines, including sociology social policy and psychology to understand the key challenges to health and wellbeing in the 21st century. Throughout your studies, you will be considering key questions such as what factors influence health and wellbeing? How do social experiences impact upon health and wellbeing? Why do different social groups experience health and wellbeing differently? Alongside this, you develop the practical skills necessary for work in the field, through work on case studies and opportunities and applied research projects within the local community.
The degree provides you with the opportunity to develop practical skills, knowledge and insight into a range of issues relating to health and wellbeing in contemporary society. With its strong emphasis on social justice and welfare, you will be enabled to develop as critical social scientists who, as a graduate, will be able to use your skills and knowledge to the benefit of your local community and society more broadly.
For more details and information about this course visit:
Health & Wellbeing