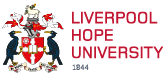 Health & Wellbeing and Philosophy & Ethics BA (with Foundation Year)
UCAS Code: HW19|Duration: 4|Full Time|Hope Park
UCAS Campus Code: L46
Work placement opportunities|International students can apply
Recent years have seen widespread recognition of the need to move beyond medicine with a greater emphasis on the promotion of health and wellbeing. New government initiatives and policies are giving this greater priority than ever before. Health and Wellbeing is a vibrant, multidisciplinary degree in which you will explore a range of issues and debates relevant to health and wellbeing in contemporary society.
The degree draws upon a range of disciplines, including sociology social policy and psychology to understand the key challenges to health and wellbeing in the 21st century. Throughout your studies, you will be considering key questions such as what factors influence health and wellbeing? How do social experiences impact upon health and wellbeing? Why do different social groups experience health and wellbeing differently? Alongside this, you develop the practical skills necessary for work in the field, through work on case studies and opportunities and applied research projects within the local community.
The degree provides you with the opportunity to develop practical skills, knowledge and insight into a range of issues relating to health and wellbeing in contemporary society. With its strong emphasis on social justice and welfare, you will be enabled to develop as critical social scientists who, as a graduate, will be able to use your skills and knowledge to the benefit of your local community and society more broadly.
For more details and information about this course visit:
Health & Wellbeing
Philosophy and Ethics explores the big questions of life and morality: on what basis do we judge things good or evil? It challenges you to examine your assumptions, opinions and worldview. Do we need to believe in God for life to have meaning – or have the arguments for the existence of God broken down? What does it mean to be human? Do we have free will, or is our life completely determined?
Through close attention to the primary texts of philosophers such as Plato, Aquinas, Descartes, Hume, Kant and Nietzsche, our Philosophy and Ethics degree will help you learn to analyse and evaluate arguments, and to compose and communicate your own ideas in a reasoned way. You will have a grounding in the foundational questions of philosophy. As you progress, you will look in depth at philosophy of religion, political philosophy, applied ethics and issues of human personhood, artificial intelligence, ecology and animality.
The degree is taught by a core team of critical academics who are passionate about teaching and are internationally recognised researchers and writers. This degree will equip you with the intellectual skills and perspectives needed to face the ethical and ideological challenges of the contemporary world.
For more details and information about this course visit:
Philosophy & Ethics