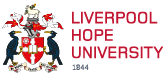 History and Social Policy BA (Hons) (with Foundation Year)
UCAS Code: VL41|Duration: 4|Full Time|Hope Park
UCAS Campus Code: L46
Work placement opportunities|International students can apply
The study of History helps you to understand how individuals, communities and societies have lived in the past and how those past experiences have helped to shape the present world. History helps us make sense of our world and understand what may lie ahead because the future is shaped by its history in so many ways. Our History degree gives you the opportunity to study a wide-range of historical periods from the Early Modern period to more recent contemporary historical events.
You will engage with a wide variety of historical evidence throughout the whole of your degree programme. History at Liverpool Hope is part of the supportive and friendly environment within the subject areas of History, Politics and International Relations. You will benefit from being taught by a team of recognised scholars, who have published widely in their fields and who are dedicated and experienced teachers.

Throughout your degree, you will be able to take advantage of the rich library, archival, museum and heritage resources available in Liverpool and further afield. Working with the resources of the many Liverpool museums forms an important part of your learning experiences. The History team run a range of fieldwork activities every year in the local area and beyond, and offers the opportunity for study visits to major European cities on an annual basis.
For more details and information about this course visit:
History
Social Policy explores the ways in which welfare provision is delivered in society, exploring who is eligible for support and who provides it. Our Social Policy degree is multidisciplinary in its approach and draws on ideas from sociology, economics, politics and geography. It explores issues such as inequality, ill health and wellbeing, child welfare, employment and unemployment, educational opportunities, disability, homelessness, family policies, mental health, globalisation, crime and immigration.
Studying Social Policy at Liverpool Hope University allows you to explore the answers to questions such as; should the state be the main provider of welfare and what roles should the private profit making or voluntary sectors have? How should scarce resources be allocated in society? How can we understand different approaches to welfare delivery across different historical periods in British society? Why do women and minority ethnic groups experience greater levels of disadvantage? How have welfare systems developed in different countries?
The degree draws on an experienced team of lecturers who are published in the social sciences and are experts in social policy. The School is also a member of the national network of Social Policy course providers and benefits from engagement with national subject debates. There are fieldtrips to enhance your learning, and we also have annual research days where leading academics, civil servants and politicians come to talk about various social problems and social issues.
For more details and information about this course visit:
Social Policy