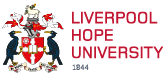 Human Biology and International Relations BA (with Foundation Year)
UCAS Code: HB16|Duration: 4|Full Time|Hope Park
UCAS Campus Code: L46
Work placement opportunities|International students can apply
Human Biology is an ever-evolving branch of science that includes the study of the human body, the changes that occur in disease, and the interaction between humans and their environment. With this in mind, the Human Biology Combined Honours curriculum has been designed to provide a contemporary and dynamic programme to challenge students across a broad base, but with depth in areas of staff specialisms.
The curriculum includes the foundation disciplines of anatomy and physiology, cellular and molecular biology, human metabolism and immunology. These will be delivered in the context of contemporary health issues including aging, obesity, cancer, infectious and non-communicative chronic diseases. Students will benefit from the input of research active scientists from across the range of disciplines within the School of Health Sciences. This will support the development of an integrated, innovative and applied programme of study that is the cornerstone of the curriculum of the School of Health Sciences. Graduates will leave the programme with a fully rounded skill set and with experience in a wide range of standard and specialist lab techniques. Graduates will gain experience, competence and confidence through small group learning, giving specialist and transferable skills, allowing them to succeed in a competitive and demanding employment market.
For more details and information about this course visit:
Human Biology
Every day, international issues are in the news headlines – this is your chance to become an expert on relations between states, economies, ideas and societies. In a world where nuclear weapons remain primed for use, the world economy teeters on the brink of collapse and delicate ecosystems are under threat, it is little wonder that our International Relations degree is proving a popular choice among students who wish to better understand the world's most challenging problems.
International Relations is a multidisciplinary subject, which draws in contributions from politics, history, media, sociology, law, economics and religion. Global issues dominate the news headlines on a daily basis and International Relations will allow you to focus on this dimension of politics. This is an opportunity to become an expert in international issues in a historical, political and cultural context.
All our academics are conducting internationally published research. Our key strengths are in Theories of International Relations; Peace and Conflict; British and US foreign policy and EU and UN politics. Our subject deals squarely with some of the most daunting, intractable but important challenges of today.
For more details and information about this course visit:
International Relations