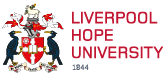 Human Biology and Theology BA (with Foundation Year)
UCAS Code: HB26|Duration: 4|Full Time|Hope Park
UCAS Campus Code: L46
Work placement opportunities|International students can apply
Human Biology is an ever-evolving branch of science that includes the study of the human body, the changes that occur in disease, and the interaction between humans and their environment. With this in mind, the Human Biology Combined Honours curriculum has been designed to provide a contemporary and dynamic programme to challenge students across a broad base, but with depth in areas of staff specialisms.
The curriculum includes the foundation disciplines of anatomy and physiology, cellular and molecular biology, human metabolism and immunology. These will be delivered in the context of contemporary health issues including aging, obesity, cancer, infectious and non-communicative chronic diseases. Students will benefit from the input of research active scientists from across the range of disciplines within the School of Health Sciences. This will support the development of an integrated, innovative and applied programme of study that is the cornerstone of the curriculum of the School of Health Sciences. Graduates will leave the programme with a fully rounded skill set and with experience in a wide range of standard and specialist lab techniques. Graduates will gain experience, competence and confidence through small group learning, giving specialist and transferable skills, allowing them to succeed in a competitive and demanding employment market.
For more details and information about this course visit:
Human Biology
Studying our Theology Major provides you with the opportunity to study the core disciplines of the subject in-depth. You will engage with important issues in the contemporary world and major issues from the past that effect how we think and live today. This includes issues such as suffering and evil, sexuality and gender, justice and liberation. Your study will involve the development of critical reading and writing skills encompassing the areas of biblical studies, church history, and constructive, ethical, mystical, and philosophical theology. You will engage with issues concerning what it means to be human and to be divine, what is meant by spirituality and the mystical, including the ways in which the material realm can convey the spiritual. You can acquire expertise in finding your way through the complex and rich Christian tradition, and how it relates to vital historical and contemporary issues. A focus on global Christianity is one of the defining characteristics of the curriculum. You will have an opportunity to explore Christian theology not only as it pertains to the development of Western Christianity, but to the influences and trajectories in other parts of the world.
The international teaching team represent a broad range of Christian traditions, and all of our lecturers are experts in their field and well-published.
To further support your studies, you will have access to our Library's Special Collections, which houses texts dating back to the 15th century.
For more details and information about this course visit:
Theology