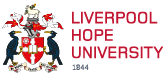 Human Geography and Contemporary Fashion Design
UCAS Code: HG07|Duration: 3 years years|Full Time|Hope Park
UCAS Campus Code: L46
Work placement opportunities|International students can apply
Human Geography involves the study of the interrelationships between people, place, and environment, and how these vary spatially and temporally across and between locations shaping the lives and activities of people, and their interactions with places and nature. It covers many different perspectives and brings them together to create a distinctive way of understanding the world. Human Geography is more allied with the social sciences and humanities, sharing their philosophical approaches and methods.
Our degree investigates human-environment relationships offering you the chance to develop an integrated, enriched understanding of what is taking place on our planet particularly through, for example, the lens of tourism, exploring urban environments, small island settings or applied aspects of natural hazard management. In addition to specialising in human geographical dimensions, you will look at a wide range of different geographical topics and learn a broad range of skills. The overarching aim of our Human Geography degree is to provide students with opportunities to contribute to an environmentally sustainable and socially conscious future.
Liverpool is a particularly great place to study Human Geography, being an excellent case study of economic, environmental and social regeneration, and having surroundings that include rural and coastal settings.
For more details and information about this course visit:
Human Geography
Contemporary Fashion is a dynamic practice-based course that explores a breadth of current themes and issues from inclusivity to adaptable fashion. Centred around the exciting possibilities of adorning the body and exploring materials, you will learn about the fundamentals of designing, making and understanding the role that fashion plays in wider society. The course will encourage individuality, collaborative working and support diverse career trajectories.
During your studies you will be taught by established practitioners and have access to a vast range of equipment, workshops and studios. You will be immersed in a professional environment that enables rich interdisciplinary approaches at undergraduate level. This includes working with live briefs and competitions, as well as engaging with established national and international contacts.
As a Combined Honours Degree, this programme offers an exciting opportunity to combine your fashion practice with other subjects, which will influence your individual approach to fashion and can be tailored to individual interests.
For more details and information about this course visit:
Contemporary Fashion Design