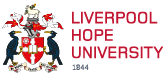 Human Geography and Information Technology (with Foundation Year)
UCAS Code: HG26|Duration: 4|Full Time|Hope Park
UCAS Campus Code: L46
Work placement opportunities|International students can apply
Human Geography involves the study of the interrelationships between people, place, and environment, and how these vary spatially and temporally across and between locations shaping the lives and activities of people, and their interactions with places and nature. It covers many different perspectives and brings them together to create a distinctive way of understanding the world. Human Geography is more allied with the social sciences and humanities, sharing their philosophical approaches and methods.
Our degree investigates human-environment relationships offering you the chance to develop an integrated, enriched understanding of what is taking place on our planet particularly through, for example, the lens of tourism, exploring urban environments, small island settings or applied aspects of natural hazard management. In addition to specialising in human geographical dimensions, you will look at a wide range of different geographical topics and learn a broad range of skills. The overarching aim of our Human Geography degree is to provide students with opportunities to contribute to an environmentally sustainable and socially conscious future.
Liverpool is a particularly great place to study Human Geography, being an excellent case study of economic, environmental and social regeneration, and having surroundings that include rural and coastal settings.
For more details and information about this course visit:
Human Geography
Information Technology is a rapidly changing and exciting subject. Organisations are increasingly relying on information technology to carry out key business functions. There is an explosion in the use of mobile devices to shop online and there is a high demand for skilled professionals who are able to effectively manage information systems. Well-designed software applications that are effective and usable is a crucial requirement for employers.
Our Information Technology degree prepares you to meet the needs of a wide range of organisations, emphasising the development of a variety of technologies, especially web and mobile technologies that are increasingly becoming a part of our everyday lives. During your studies, you will have opportunities to develop computational thinking and a systems approach to formulating, analysing and solving complex problems.
The degree is intellectually challenging and is taught by staff with a varied background and a diverse range of interests. Your student experience is enhanced by a rich curriculum that exposes you to multiple approaches to technological problems. Information Technology has a wide-reaching social impact, posing many ethical questions, and these issues are explored at various points during the degree.
For more details and information about this course visit:
Information Technology