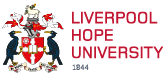 Human Geography and Music (with Foundation Year)
UCAS Code: HG36|Duration: 4|Full Time|Hope Park
UCAS Campus Code: L46
Work placement opportunities|International students can apply
Human Geography involves the study of the interrelationships between people, place, and environment, and how these vary spatially and temporally across and between locations shaping the lives and activities of people, and their interactions with places and nature. It covers many different perspectives and brings them together to create a distinctive way of understanding the world. Human Geography is more allied with the social sciences and humanities, sharing their philosophical approaches and methods.
Our degree investigates human-environment relationships offering you the chance to develop an integrated, enriched understanding of what is taking place on our planet particularly through, for example, the lens of tourism, exploring urban environments, small island settings or applied aspects of natural hazard management. In addition to specialising in human geographical dimensions, you will look at a wide range of different geographical topics and learn a broad range of skills. The overarching aim of our Human Geography degree is to provide students with opportunities to contribute to an environmentally sustainable and socially conscious future.
Liverpool is a particularly great place to study Human Geography, being an excellent case study of economic, environmental and social regeneration, and having surroundings that include rural and coastal settings.
For more details and information about this course visit:
Human Geography
As a world-renowned city of music - with active and increasingly growing popular, classical, jazz, electronic and experimental music scenes - Liverpool is an ideal location for pursuing the creative practice and study of music. The BA Music Programme at Liverpool Hope will offer you the opportunity to explore the many facets of performing, composing, producing, and intellectually engaging with music across a broad range of topics and genres, including popular, classical, jazz, electronic, and world music traditions.
Our music programme benefits from a unique, creative scholarly approach that features:
- An inclusive outlook towards genre that allows students to pursue their musical interests.
- A wide-ranging approach to music study that develops diverse skills in performance, composition and academic study.
- A variety of opportunities to perform in and compose for university ensembles, student-led ensembles, and other musically collaborative experiences.
- A team with multifaceted interests in music that are pursued professionally beyond the university setting.
Our Music programme is part of our School of Creative and Performing Arts, based at the Creative Campus, and housed in the purpose-built Capstone building. The School is one of only a handful of All-Steinway Music Schools in the UK and, in addition to a Steinway Model D in the Capstone Theatre, we also have a number of sound-proofed bespoke music recording, rehearsal and practice spaces. There is also a good stock of musical instruments and outboard technology to cater across all musical genres.
Our students have had opportunities to gain professional experience with a variety of professional organisations, including Liverpool Sound City, Immix Ensemble, Parr Street Studios, Sentric Music, Ditto Music, The Vocal Booth studio, Melodic Distraction (radio station), and The Beatles Experience, among others.
We continually establish connections within the wider industry and our programme regularly hosts music industry professionals, who provide real-world knowledge through their guest lectures. Join our dynamic creative community of music production to facilitate the next steps in your creative and professional journey.
Hear from student Robyn Letman about what it's like to study Music at Hope.
For more details and information about this course visit:
Music