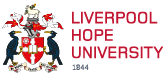 Human Geography and Musical Theatre (with Foundation Year)
UCAS Code: HG38|Duration: 4|Full Time|Hope Park
UCAS Campus Code: L46
Work placement opportunities|International students can apply
Human Geography involves the study of the interrelationships between people, place, and environment, and how these vary spatially and temporally across and between locations shaping the lives and activities of people, and their interactions with places and nature. It covers many different perspectives and brings them together to create a distinctive way of understanding the world. Human Geography is more allied with the social sciences and humanities, sharing their philosophical approaches and methods.
Our degree investigates human-environment relationships offering you the chance to develop an integrated, enriched understanding of what is taking place on our planet particularly through, for example, the lens of tourism, exploring urban environments, small island settings or applied aspects of natural hazard management. In addition to specialising in human geographical dimensions, you will look at a wide range of different geographical topics and learn a broad range of skills. The overarching aim of our Human Geography degree is to provide students with opportunities to contribute to an environmentally sustainable and socially conscious future.
Liverpool is a particularly great place to study Human Geography, being an excellent case study of economic, environmental and social regeneration, and having surroundings that include rural and coastal settings.
For more details and information about this course visit:
Human Geography
Liverpool is a vibrant city, tapping into the momentum and energy of a diverse creative scene that stems from a long history as an international port city. Musical Theatre continues to play an integral role in its ever-changing theatrical landscape.
This degree allows the study of Musical Theatre from performative, as well as directorial/production points of view. With us, you will study the creative and conceptual interactions that exist between words, music and movement, that underpin the threefold performative relationships between music, dance and acting that communicate and express the art form of Musical Theatre.
You will explore core repertoire themes and historical context, and small-group practical seminars will allow you to develop dance and acting techniques. These will be underpinned by student-led tutorials and one-to-one singing lessons.
The course is led by a team of Musical Theatre specialists, who have first-hand production and performance experience - both in the West End and regional theatres - ensuring our students receive up-to-the-minute insights and guidance.
For more details and information about this course visit:
Musical Theatre