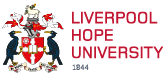 Information Technology and Religious Studies BA (with Foundation Year)
UCAS Code: IL11|Duration: 4|Full Time|Hope Park
UCAS Campus Code: L46
Work placement opportunities|International students can apply
Information Technology is a rapidly changing and exciting subject. Organisations are increasingly relying on information technology to carry out key business functions. There is an explosion in the use of mobile devices to shop online and there is a high demand for skilled professionals who are able to effectively manage information systems. Well-designed software applications that are effective and usable is a crucial requirement for employers.
Our Information Technology degree prepares you to meet the needs of a wide range of organisations, emphasising the development of a variety of technologies, especially web and mobile technologies that are increasingly becoming a part of our everyday lives. During your studies, you will have opportunities to develop computational thinking and a systems approach to formulating, analysing and solving complex problems.
The degree is intellectually challenging and is taught by staff with a varied background and a diverse range of interests. Your student experience is enhanced by a rich curriculum that exposes you to multiple approaches to technological problems. Information Technology has a wide-reaching social impact, posing many ethical questions, and these issues are explored at various points during the degree.
For more details and information about this course visit:
Information Technology
Religious Studies at Liverpool Hope explores the practice and significance of religion in contemporary society through the study of Christianity, Judaism, Islam, African religious traditions, and Indic traditions such as Buddhism and Hinduism. A balance between the study of religious texts and lived religion in the contemporary world is maintained throughout the degree. Religious Studies pays close attention to what supporters of these religions think, do, and believe, and explores the very real differences that exist between various groups within each faith.
Throughout your studies, you will analyse and contextualise the thinking behind key religions to appreciate their history, spirituality, and their relevance to the social and political landscape. All of our teaching is research-informed and you will be taught by highly-qualified academics, all of whom have a PhD in the area, who are both active and published researchers and committed teachers. We work hard to provide top-quality educational opportunities for all our students, and the Department has recently invested heavily in learning resources; combined library holdings in Theology and Religion are now in excess of 100,000 volumes.
Above all, the Religious Studies degree treats religions as lived faiths by looking at the way that they are followed in Britain and across the globe today. You acquire skills in the different methods of studying religion. The degree examines profound questions of faith and life in ways that are intellectually challenging, illuminating, and engaging. By drawing out the complex issues that surround religious belief and expression, the degree equips you to engage with the pressing questions of our time and to play your part in promoting religious and social harmony.
For more details and information about this course visit:
Religious Studies