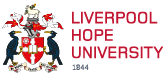 Information Technology and Social Policy BA
UCAS Code: IL06|Duration: 3 years|Full Time|Hope Park
UCAS Campus Code: L46
Work placement opportunities|International students can apply
Information Technology is a rapidly changing and exciting subject. Organisations are increasingly relying on information technology to carry out key business functions. There is an explosion in the use of mobile devices to shop online and there is a high demand for skilled professionals who are able to effectively manage information systems. Well-designed software applications that are effective and usable is a crucial requirement for employers.
Our Information Technology degree prepares you to meet the needs of a wide range of organisations, emphasising the development of a variety of technologies, especially web and mobile technologies that are increasingly becoming a part of our everyday lives. During your studies, you will have opportunities to develop computational thinking and a systems approach to formulating, analysing and solving complex problems.
The degree is intellectually challenging and is taught by staff with a varied background and a diverse range of interests. Your student experience is enhanced by a rich curriculum that exposes you to multiple approaches to technological problems. Information Technology has a wide-reaching social impact, posing many ethical questions, and these issues are explored at various points during the degree.
For more details and information about this course visit:
Information Technology
Social Policy explores the ways in which welfare provision is delivered in society, exploring who is eligible for support and who provides it. Our Social Policy degree is multidisciplinary in its approach and draws on ideas from sociology, economics, politics and geography. It explores issues such as inequality, ill health and wellbeing, child welfare, employment and unemployment, educational opportunities, disability, homelessness, family policies, mental health, globalisation, crime and immigration.
Studying Social Policy at Liverpool Hope University allows you to explore the answers to questions such as; should the state be the main provider of welfare and what roles should the private profit making or voluntary sectors have? How should scarce resources be allocated in society? How can we understand different approaches to welfare delivery across different historical periods in British society? Why do women and minority ethnic groups experience greater levels of disadvantage? How have welfare systems developed in different countries?
The degree draws on an experienced team of lecturers who are published in the social sciences and are experts in social policy. The School is also a member of the national network of Social Policy course providers and benefits from engagement with national subject debates. There are fieldtrips to enhance your learning, and we also have annual research days where leading academics, civil servants and politicians come to talk about various social problems and social issues.
For more details and information about this course visit:
Social Policy