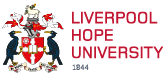 International Relations and Media & Communication BA (Hons) (with Foundation Year)
UCAS Code: P3L2|Duration: 4 years|Full Time|Hope Park
UCAS Campus Code: L46
Work placement opportunities|International students can apply
Every day, international issues are in the news headlines – this is your chance to become an expert on relations between states, economies, ideas and societies. In a world where nuclear weapons remain primed for use, the world economy teeters on the brink of collapse and delicate ecosystems are under threat, it is little wonder that our International Relations degree is proving a popular choice among students who wish to better understand the world's most challenging problems.
International Relations is a multidisciplinary subject, which draws in contributions from politics, history, media, sociology, law, economics and religion. Global issues dominate the news headlines on a daily basis and International Relations will allow you to focus on this dimension of politics. This is an opportunity to become an expert in international issues in a historical, political and cultural context.
All our academics are conducting internationally published research. Our key strengths are in Theories of International Relations; Peace and Conflict; British and US foreign policy and EU and UN politics. Our subject deals squarely with some of the most daunting, intractable but important challenges of today.
For more details and information about this course visit:
International Relations
If you want an exciting career in the media but also want to understand how and why the media reports and represents the world in the ways it does, studying at Hope is the next step for you. Media and Communication provides you with an opportunity to closely study and analyse the ways in which the media industry shapes and is shaped by our world. Our degrees are designed to help you become an industry leader equipped to take on the key task of working towards a more reliable, trustworthy media industry, and to work as a cross-platform media practitioner.
If you choose to take Media and Communication, you explore the history and theory of film and other visual media, such as photography and animation, and the cultural and creative contexts in which they are produced and consumed. We also think one of the best ways to study creativity is by making things, so you have the opportunity to make films (drama, documentary or animation), produce photographic portfolios, work in a studio and write screenplays. Our curriculum is taught by lecturers with a reputation for international research and by a practitioner who has made BAFTA and EMMY award winning programmes and animated films.
Media and Communication at Liverpool Hope is underpinned by the notion of interrogating power. We believe that the media must always be held to account and has a responsibility to pursue social justice. Whether it be through journalism, digital and social media theory and applied skills, our aim is to produce graduates who will make a better world.
For more details and information about this course visit:
Media & Communication