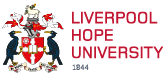 Conservation Biology and Media & Communication BA
UCAS Code: CB08|Duration: 3 years|Full Time|Hope Park
UCAS Campus Code: L46
Work placement opportunities|International students can apply
Conservation biology is concerned with the protection and management of nature and the Earth's biodiversity. It involves an evaluation of human and other factors that affect all living organisms with the aim of protecting and conserving species, their habitats and ecosystems. It is an interdisciplinary subject that draws on natural sciences to devise satisfactory processes and approaches by which to sustain and protect plant and animal biodiversity in the UK and abroad.
This course mainly focuses on conservation in terrestrial environments. It develops knowledge of key areas such as the principles and practices of ecology, habitat management, nature conservation and the functioning of natural systems, particularly with regard to different points of view including scientific, ethical and philosophical perspectives. Opportunities are provided to apply knowledge and understanding of conservation biology during field courses within the UK and abroad giving first-hand experience of a range of ecosystems.
A Placement Year option is available for this course. Undertaking a placement year as part of your degree programme offers you the opportunity to gain valuable work experience alongside your studies.
For more details and information about this course visit:
Conservation Biology
If you want an exciting career in the media but also want to understand how and why the media reports and represents the world in the ways it does, studying at Hope is the next step for you. Media and Communication provides you with an opportunity to closely study and analyse the ways in which the media industry shapes and is shaped by our world. Our degrees are designed to help you become an industry leader equipped to take on the key task of working towards a more reliable, trustworthy media industry, and to work as a cross-platform media practitioner.
If you choose to take Media and Communication, you explore the history and theory of film and other visual media, such as photography and animation, and the cultural and creative contexts in which they are produced and consumed. We also think one of the best ways to study creativity is by making things, so you have the opportunity to make films (drama, documentary or animation), produce photographic portfolios, work in a studio and write screenplays. Our curriculum is taught by lecturers with a reputation for international research and by a practitioner who has made BAFTA and EMMY award winning programmes and animated films.
Media and Communication at Liverpool Hope is underpinned by the notion of interrogating power. We believe that the media must always be held to account and has a responsibility to pursue social justice. Whether it be through journalism, digital and social media theory and applied skills, our aim is to produce graduates who will make a better world.
For more details and information about this course visit:
Media & Communication