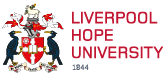 Marketing and Music BA (with Foundation Year)
UCAS Code: MK14|Duration: 4|Full Time|Both Campuses
UCAS Campus Code: L46
Work placement opportunities|International students can apply
Marketing is one of the most challenging, fast-moving and exciting disciplines in the world of business. Our Marketing degree has a theoretical focus that is combined with practical examples of how companies apply the theory on a day-to-day basis, meaning that what you learn is not only academically sound but also rooted in the realities of today's dynamic marketplace.
During your degree, you will be provided with the key skills and knowledge that will enable you to understand the marketing context, marketing research and the discipline's central role to business success, while allowing you to reflect on the moral and ethical implications of marketing behaviour. The ever advancing fields of Social Media and Digital Marketing run through the Marketing curriculum as central themes and allow you to reflect on the many challenges and opportunities that these technological and cultural changes provide. We believe your ability to gain meaningful employment after you graduate is really important, so there is a strong focus on helping you to develop your employability skills.
The degree is accredited by the Chartered Institute of Marketing (CIM) under their CIM Accredited Degree programme. This means that our graduates will receive significant exemptions from the institute's professional membership examinations. It has been designed so that you learn from research-active staff while at the same time being mentored and given masterclasses by industry leaders. Marketing focuses on a wide range of organisations, from SMEs to global multinational organisations and across all sectors. Studying such a comprehensive view of the marketing world prepares you for a career in organisations of any type and size.
For more details and information about this course visit:
Marketing
As a world-renowned city of music - with active and increasingly growing popular, classical, jazz, electronic and experimental music scenes - Liverpool is an ideal location for pursuing the creative practice and study of music. The BA Music Programme at Liverpool Hope will offer you the opportunity to explore the many facets of performing, composing, producing, and intellectually engaging with music across a broad range of topics and genres, including popular, classical, jazz, electronic, and world music traditions.
Our music programme benefits from a unique, creative scholarly approach that features:
- An inclusive outlook towards genre that allows students to pursue their musical interests.
- A wide-ranging approach to music study that develops diverse skills in performance, composition and academic study.
- A variety of opportunities to perform in and compose for university ensembles, student-led ensembles, and other musically collaborative experiences.
- A team with multifaceted interests in music that are pursued professionally beyond the university setting.
Our Music programme is part of our School of Creative and Performing Arts, based at the Creative Campus, and housed in the purpose-built Capstone building. The School is one of only a handful of All-Steinway Music Schools in the UK and, in addition to a Steinway Model D in the Capstone Theatre, we also have a number of sound-proofed bespoke music recording, rehearsal and practice spaces. There is also a good stock of musical instruments and outboard technology to cater across all musical genres.
Our students have had opportunities to gain professional experience with a variety of professional organisations, including Liverpool Sound City, Immix Ensemble, Parr Street Studios, Sentric Music, Ditto Music, The Vocal Booth studio, Melodic Distraction (radio station), and The Beatles Experience, among others.
We continually establish connections within the wider industry and our programme regularly hosts music industry professionals, who provide real-world knowledge through their guest lectures. Join our dynamic creative community of music production to facilitate the next steps in your creative and professional journey.
Hear from student Robyn Letman about what it's like to study Music at Hope.
For more details and information about this course visit:
Music