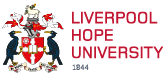 Music and Philosophy & Ethics BA (Hons)
UCAS Code: WVH5|Duration: 3 years|Full Time|Both Campuses
UCAS Campus Code: L46
Work placement opportunities|International students can apply
As a world-renowned city of music - with active and increasingly growing popular, classical, jazz, electronic and experimental music scenes - Liverpool is an ideal location for pursuing the creative practice and study of music. The BA Music Programme at Liverpool Hope will offer you the opportunity to explore the many facets of performing, composing, producing, and intellectually engaging with music across a broad range of topics and genres, including popular, classical, jazz, electronic, and world music traditions.
Our music programme benefits from a unique, creative scholarly approach that features:
- An inclusive outlook towards genre that allows students to pursue their musical interests.
- A wide-ranging approach to music study that develops diverse skills in performance, composition and academic study.
- A variety of opportunities to perform in and compose for university ensembles, student-led ensembles, and other musically collaborative experiences.
- A team with multifaceted interests in music that are pursued professionally beyond the university setting.
Our Music programme is part of our School of Creative and Performing Arts, based at the Creative Campus, and housed in the purpose-built Capstone building. The School is one of only a handful of All-Steinway Music Schools in the UK and, in addition to a Steinway Model D in the Capstone Theatre, we also have a number of sound-proofed bespoke music recording, rehearsal and practice spaces. There is also a good stock of musical instruments and outboard technology to cater across all musical genres.
Our students have had opportunities to gain professional experience with a variety of professional organisations, including Liverpool Sound City, Immix Ensemble, Parr Street Studios, Sentric Music, Ditto Music, The Vocal Booth studio, Melodic Distraction (radio station), and The Beatles Experience, among others.
We continually establish connections within the wider industry and our programme regularly hosts music industry professionals, who provide real-world knowledge through their guest lectures. Join our dynamic creative community of music production to facilitate the next steps in your creative and professional journey.
For more details and information about this course visit:
Music
Philosophy and Ethics explores the big questions of life and morality: on what basis do we judge things good or evil? It challenges you to examine your assumptions, opinions and worldview. Do we need to believe in God for life to have meaning – or have the arguments for the existence of God broken down? What does it mean to be human? Do we have free will, or is our life completely determined?
Through close attention to the primary texts of philosophers such as Plato, Aquinas, Descartes, Hume, Kant and Nietzsche, our Philosophy and Ethics degree will help you learn to analyse and evaluate arguments, and to compose and communicate your own ideas in a reasoned way. You will have a grounding in the foundational questions of philosophy. As you progress, you will look in depth at philosophy of religion, political philosophy, applied ethics and issues of human personhood, artificial intelligence, ecology and animality.
The degree is taught by a core team of critical academics who are passionate about teaching and are internationally recognised researchers and writers. This degree will equip you with the intellectual skills and perspectives needed to face the ethical and ideological challenges of the contemporary world.
For more details and information about this course visit:
Philosophy & Ethics