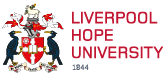 Music and Religious Studies BA (with Foundation Year)
UCAS Code: MR05|Duration: 4|Full Time|Both Campuses
UCAS Campus Code: L46
Work placement opportunities|International students can apply
As a world-renowned city of music - with active and increasingly growing popular, classical, jazz, electronic and experimental music scenes - Liverpool is an ideal location for pursuing the creative practice and study of music. The BA Music Programme at Liverpool Hope will offer you the opportunity to explore the many facets of performing, composing, producing, and intellectually engaging with music across a broad range of topics and genres, including popular, classical, jazz, electronic, and world music traditions.
Our music programme benefits from a unique, creative scholarly approach that features:
- An inclusive outlook towards genre that allows students to pursue their musical interests.
- A wide-ranging approach to music study that develops diverse skills in performance, composition and academic study.
- A variety of opportunities to perform in and compose for university ensembles, student-led ensembles, and other musically collaborative experiences.
- A team with multifaceted interests in music that are pursued professionally beyond the university setting.
Our Music programme is part of our School of Creative and Performing Arts, based at the Creative Campus, and housed in the purpose-built Capstone building. The School is one of only a handful of All-Steinway Music Schools in the UK and, in addition to a Steinway Model D in the Capstone Theatre, we also have a number of sound-proofed bespoke music recording, rehearsal and practice spaces. There is also a good stock of musical instruments and outboard technology to cater across all musical genres.
Our students have had opportunities to gain professional experience with a variety of professional organisations, including Liverpool Sound City, Immix Ensemble, Parr Street Studios, Sentric Music, Ditto Music, The Vocal Booth studio, Melodic Distraction (radio station), and The Beatles Experience, among others.
We continually establish connections within the wider industry and our programme regularly hosts music industry professionals, who provide real-world knowledge through their guest lectures. Join our dynamic creative community of music production to facilitate the next steps in your creative and professional journey.
Hear from student Robyn Letman about what it's like to study Music at Hope.
For more details and information about this course visit:
Music
Religious Studies at Liverpool Hope explores the practice and significance of religion in contemporary society through the study of Christianity, Judaism, Islam, African religious traditions, and Indic traditions such as Buddhism and Hinduism. A balance between the study of religious texts and lived religion in the contemporary world is maintained throughout the degree. Religious Studies pays close attention to what supporters of these religions think, do, and believe, and explores the very real differences that exist between various groups within each faith.
Throughout your studies, you will analyse and contextualise the thinking behind key religions to appreciate their history, spirituality, and their relevance to the social and political landscape. All of our teaching is research-informed and you will be taught by highly-qualified academics, all of whom have a PhD in the area, who are both active and published researchers and committed teachers. We work hard to provide top-quality educational opportunities for all our students, and the Department has recently invested heavily in learning resources; combined library holdings in Theology and Religion are now in excess of 100,000 volumes.
Above all, the Religious Studies degree treats religions as lived faiths by looking at the way that they are followed in Britain and across the globe today. You acquire skills in the different methods of studying religion. The degree examines profound questions of faith and life in ways that are intellectually challenging, illuminating, and engaging. By drawing out the complex issues that surround religious belief and expression, the degree equips you to engage with the pressing questions of our time and to play your part in promoting religious and social harmony.
For more details and information about this course visit:
Religious Studies