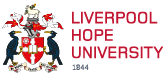 Musical Theatre and Social Policy BA
UCAS Code: RB58|Duration: 3 years|Full Time|Both Campuses
UCAS Campus Code: L46
Work placement opportunities|International students can apply
Liverpool is a vibrant city, tapping into the momentum and energy of a diverse creative scene that stems from a long history as an international port city. Musical Theatre continues to play an integral role in its ever-changing theatrical landscape.
This degree allows the study of Musical Theatre from performative, as well as directorial/production points of view. With us, you will study the creative and conceptual interactions that exist between words, music and movement, that underpin the threefold performative relationships between music, dance and acting that communicate and express the art form of Musical Theatre.
You will explore core repertoire themes and historical context, and small-group practical seminars will allow you to develop dance and acting techniques. These will be underpinned by student-led tutorials and one-to-one singing lessons.
The course is led by a team of Musical Theatre specialists, who have first-hand production and performance experience - both in the West End and regional theatres - ensuring our students receive up-to-the-minute insights and guidance.
For more details and information about this course visit:
Musical Theatre
Social Policy explores the ways in which welfare provision is delivered in society, exploring who is eligible for support and who provides it. Our Social Policy degree is multidisciplinary in its approach and draws on ideas from sociology, economics, politics and geography. It explores issues such as inequality, ill health and wellbeing, child welfare, employment and unemployment, educational opportunities, disability, homelessness, family policies, mental health, globalisation, crime and immigration.
Studying Social Policy at Liverpool Hope University allows you to explore the answers to questions such as; should the state be the main provider of welfare and what roles should the private profit making or voluntary sectors have? How should scarce resources be allocated in society? How can we understand different approaches to welfare delivery across different historical periods in British society? Why do women and minority ethnic groups experience greater levels of disadvantage? How have welfare systems developed in different countries?
The degree draws on an experienced team of lecturers who are published in the social sciences and are experts in social policy. The School is also a member of the national network of Social Policy course providers and benefits from engagement with national subject debates. There are fieldtrips to enhance your learning, and we also have annual research days where leading academics, civil servants and politicians come to talk about various social problems and social issues.
For more details and information about this course visit:
Social Policy