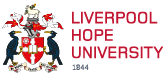 Geography and Nutrition BSc (Hons) (with Foundation Year)
UCAS Code: B4F8|Duration: 4 years|Full Time|Hope Park
UCAS Campus Code: L46
Accreditation|Work placement opportunities|International students can apply
Geography is about exploring, encountering and engaging with the world around us. It is a dynamic and exciting subject to study. It looks at how the physical world works; how people interact both with each other and with the physical world; how landscapes (both physical and human) evolve; and the ways in which the environment needs to be conserved and managed. Geography covers many different perspectives and brings them together to create a distinctive way of understanding the world. Whether your interests are more towards physical, environmental or human geography, our degree offers you the chance to develop an integrated, enriched understanding of what is taking place on our planet.
Studying Geography means you will look at a wide range of different topics and learn a broad range of skills. For this reason, a Geography degree is one of the most valued subjects among potential employers.
An enthusiastic and friendly team of geographers and environmentalists with wide research interests teach Geography at Hope. You will find that Liverpool is a great place to study Geography, being an excellent case study of economic, environmental and social regeneration, and having surroundings that include stunning upland and coastal landscapes.
A Placement Year option is available for this course. Undertaking a placement year as part of your degree programme offers you the opportunity to gain valuable work experience alongside your studies.
For more details and information about this course visit:
Geography
Nutrition is becoming a vital discipline as the awareness of the importance of healthy eating grows. Nutritionists have a key role in helping us understand how diet helps maintain health and prevents disease. Nutritionists work in a diverse and wide range of professional roles providing and implementing evidence-based nutritional guidelines, public health nutrition strategies, and developing the safe, sustainable, and healthy foods of the future.
Our Nutrition degree is focused on developing the practical, professional and research skills needed to develop a successful career as a professional nutritionist in various roles across the public health and commercial food sectors (as well as preparation for further study or pursuing a professional career in dietetics).
The curriculum includes a focus on nutritional science; the food supply chain; the social and behavioral sciences; health and wellbeing; and the importance of professional conduct. You will be taught in our new Health Sciences building, which features specialist laboratories and equipment dedicated to the study of food, nutrition and health.
You will learn from a highly committed team of research-active UK registered nutritionists (supported with additional expertise in food science, the biological sciences, and public health). Our staff have a wide range of practical experience and are enthusiastic about both the academic subject and the quality of your student experience.
For more details and information about this course visit:
Nutrition