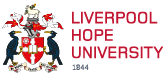 Nutrition and Social Policy BA (Hons) (with Foundation Year)
UCAS Code: LB45|Duration: 4 years|Full Time|Hope Park
UCAS Campus Code: L46
Work placement opportunities|International students can apply
Nutrition is becoming a vital discipline as the awareness of the importance of healthy eating grows. Nutritionists have a key role in helping us understand how diet helps maintain health and prevents disease. Nutritionists work in a diverse and wide range of professional roles providing and implementing evidence-based nutritional guidelines, public health nutrition strategies, and developing the safe, sustainable, and healthy foods of the future.
Our Nutrition degree is focused on developing the practical, professional and research skills needed to develop a successful career as a professional nutritionist in various roles across the public health and commercial food sectors (as well as preparation for further study or pursuing a professional career in dietetics).
The curriculum includes a focus on nutritional science; the food supply chain; the social and behavioral sciences; health and wellbeing; and the importance of professional conduct. You will be taught in our new Health Sciences building, which features specialist laboratories and equipment dedicated to the study of food, nutrition and health.
You will learn from a highly committed team of research-active UK registered nutritionists (supported with additional expertise in food science, the biological sciences, and public health). Our staff have a wide range of practical experience and are enthusiastic about both the academic subject and the quality of your student experience.
For more details and information about this course visit:
Nutrition
Social Policy explores the ways in which welfare provision is delivered in society, exploring who is eligible for support and who provides it. Our Social Policy degree is multidisciplinary in its approach and draws on ideas from sociology, economics, politics and geography. It explores issues such as inequality, ill health and wellbeing, child welfare, employment and unemployment, educational opportunities, disability, homelessness, family policies, mental health, globalisation, crime and immigration.
Studying Social Policy at Liverpool Hope University allows you to explore the answers to questions such as; should the state be the main provider of welfare and what roles should the private profit making or voluntary sectors have? How should scarce resources be allocated in society? How can we understand different approaches to welfare delivery across different historical periods in British society? Why do women and minority ethnic groups experience greater levels of disadvantage? How have welfare systems developed in different countries?
The degree draws on an experienced team of lecturers who are published in the social sciences and are experts in social policy. The School is also a member of the national network of Social Policy course providers and benefits from engagement with national subject debates. There are fieldtrips to enhance your learning, and we also have annual research days where leading academics, civil servants and politicians come to talk about various social problems and social issues.
For more details and information about this course visit:
Social Policy