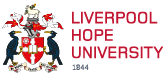 Nutrition and Special Educational Needs BA (Hons) (with Foundation Year)
UCAS Code: XB15|Duration: 4 years|Full Time|Hope Park
UCAS Campus Code: L46
Work placement opportunities|International students can apply
Nutrition is becoming a vital discipline as the awareness of the importance of healthy eating grows. Nutritionists have a key role in helping us understand how diet helps maintain health and prevents disease. Nutritionists work in a diverse and wide range of professional roles providing and implementing evidence-based nutritional guidelines, public health nutrition strategies, and developing the safe, sustainable, and healthy foods of the future.
Our Nutrition degree is focused on developing the practical, professional and research skills needed to develop a successful career as a professional nutritionist in various roles across the public health and commercial food sectors (as well as preparation for further study or pursuing a professional career in dietetics).
The curriculum includes a focus on nutritional science; the food supply chain; the social and behavioral sciences; health and wellbeing; and the importance of professional conduct. You will be taught in our new Health Sciences building, which features specialist laboratories and equipment dedicated to the study of food, nutrition and health.
You will learn from a highly committed team of research-active UK registered nutritionists (supported with additional expertise in food science, the biological sciences, and public health). Our staff have a wide range of practical experience and are enthusiastic about both the academic subject and the quality of your student experience.
For more details and information about this course visit:
Nutrition
The Special Educational Needs course will equip you to become a passionate advocate for disability rights and equality in your chosen profession. There are 14.6 million disabled people in the UK, and graduates with expertise in special educational needs and disability are in demand in a wide range of areas including education, health, social work and social care, local government, and business.
A supportive team of disabled and non-disabled academics will enable you to develop the skills, knowledge and confidence you need to become a future leader in this area. You will learn about the historical, social and cultural factors that shape our understanding of special educational needs and disability. Your understanding of academic theories and models will be deepened by activities which challenge you to explore how this knowledge can be applied in professional settings. As well as tutors' extensive professional experience, course content is informed by input from a range of guest speakers, and from our partner organisations, which include disabled-led and self-advocacy groups, education and care providers, charities, and disability arts organisations.
The Special Educational Needs course at Liverpool Hope is unique in that it is informed and enriched by the work of the Centre for Culture and Disability Studies, an internationally recognised centre of excellence in disability studies research, and the only UK research centre to focus on disability and culture.
For more details and information about this course visit:
Special Educational Needs