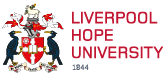 Religious Studies and Social Policy BA (Hons)
UCAS Code: LV64|Duration: 3 years|Full Time|Hope Park
UCAS Campus Code: L46
Work placement opportunities|International students can apply
Religious Studies at Liverpool Hope explores the practice and significance of religion in contemporary society through the study of Christianity, Judaism, Islam, African religious traditions, and Indic traditions such as Buddhism and Hinduism. A balance between the study of religious texts and lived religion in the contemporary world is maintained throughout the degree. Religious Studies pays close attention to what supporters of these religions think, do, and believe, and explores the very real differences that exist between various groups within each faith.
Throughout your studies, you will analyse and contextualise the thinking behind key religions to appreciate their history, spirituality, and their relevance to the social and political landscape. All of our teaching is research-informed and you will be taught by highly-qualified academics, all of whom have a PhD in the area, who are both active and published researchers and committed teachers. We work hard to provide top-quality educational opportunities for all our students, and the Department has recently invested heavily in learning resources; combined library holdings in Theology and Religion are now in excess of 100,000 volumes.
Above all, the Religious Studies degree treats religions as lived faiths by looking at the way that they are followed in Britain and across the globe today. You acquire skills in the different methods of studying religion. The degree examines profound questions of faith and life in ways that are intellectually challenging, illuminating, and engaging. By drawing out the complex issues that surround religious belief and expression, the degree equips you to engage with the pressing questions of our time and to play your part in promoting religious and social harmony.
For more details and information about this course visit:
Religious Studies
Social Policy explores the ways in which welfare provision is delivered in society, exploring who is eligible for support and who provides it. Our Social Policy degree is multidisciplinary in its approach and draws on ideas from sociology, economics, politics and geography. It explores issues such as inequality, ill health and wellbeing, child welfare, employment and unemployment, educational opportunities, disability, homelessness, family policies, mental health, globalisation, crime and immigration.
Studying Social Policy at Liverpool Hope University allows you to explore the answers to questions such as; should the state be the main provider of welfare and what roles should the private profit making or voluntary sectors have? How should scarce resources be allocated in society? How can we understand different approaches to welfare delivery across different historical periods in British society? Why do women and minority ethnic groups experience greater levels of disadvantage? How have welfare systems developed in different countries?
The degree draws on an experienced team of lecturers who are published in the social sciences and are experts in social policy. The School is also a member of the national network of Social Policy course providers and benefits from engagement with national subject debates. There are fieldtrips to enhance your learning, and we also have annual research days where leading academics, civil servants and politicians come to talk about various social problems and social issues.
For more details and information about this course visit:
Social Policy