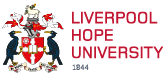 Social Policy and Sociology BA (Hons) (with Foundation Year)
UCAS Code: LL66|Duration: 4 years|Full Time|Hope Park
UCAS Campus Code: L46
Work placement opportunities|International students can apply
Social Policy explores the ways in which welfare provision is delivered in society, exploring who is eligible for support and who provides it. Our Social Policy degree is multidisciplinary in its approach and draws on ideas from sociology, economics, politics and geography. It explores issues such as inequality, ill health and wellbeing, child welfare, employment and unemployment, educational opportunities, disability, homelessness, family policies, mental health, globalisation, crime and immigration.
Studying Social Policy at Liverpool Hope University allows you to explore the answers to questions such as; should the state be the main provider of welfare and what roles should the private profit making or voluntary sectors have? How should scarce resources be allocated in society? How can we understand different approaches to welfare delivery across different historical periods in British society? Why do women and minority ethnic groups experience greater levels of disadvantage? How have welfare systems developed in different countries?
The degree draws on an experienced team of lecturers who are published in the social sciences and are experts in social policy. The School is also a member of the national network of Social Policy course providers and benefits from engagement with national subject debates. There are fieldtrips to enhance your learning, and we also have annual research days where leading academics, civil servants and politicians come to talk about various social problems and social issues.
For more details and information about this course visit:
Social Policy
Contemporary society is becoming ever more complex and the need to understand how it works is increasingly important. Sociology is the study of how society is organised, how this influences the attitudes and behaviour of individuals and the impact this has on social relationships, both within and between societies. Accordingly, sociology is now commonly regarded as an essential discipline for understanding the development of all modern societies. The Sociology degree at Liverpool Hope will help you to think critically and constructively about the key questions relating to modern society.
Our sociology degree is based around a core that provides inputs from social theory and from the comparison of different forms of society. The degree will help you to examine 'common-sense' assumptions about the world by exploring the issues that confront society, both nationally and globally, and by studying the theories and methods that help to explain and understand these issues. It also examines and evaluates the methods of research which make the study of society possible. The degree enables you to study a range of additional topics which cover the whole spectrum of sociological inquiry.
Staff are enthusiastic and dedicated and will help you to get the most out of your degree. In line with Liverpool Hope's commitment to social justice, both nationally and internationally, Sociology attempts to understand social issues and problems that confront the modern world and, in so doing, challenges received wisdom.
For more details and information about this course visit:
Sociology