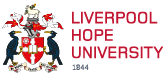 Conservation Biology and Special Educational Needs BA
UCAS Code: CB46|Duration: 3 years|Full Time|Hope Park
UCAS Campus Code: L46
Work placement opportunities|International students can apply
Conservation biology is concerned with the protection and management of nature and the Earth's biodiversity. It involves an evaluation of human and other factors that affect all living organisms with the aim of protecting and conserving species, their habitats and ecosystems. It is an interdisciplinary subject that draws on natural sciences to devise satisfactory processes and approaches by which to sustain and protect plant and animal biodiversity in the UK and abroad.
This course mainly focuses on conservation in terrestrial environments. It develops knowledge of key areas such as the principles and practices of ecology, habitat management, nature conservation and the functioning of natural systems, particularly with regard to different points of view including scientific, ethical and philosophical perspectives. Opportunities are provided to apply knowledge and understanding of conservation biology during field courses within the UK and abroad giving first-hand experience of a range of ecosystems.
A Placement Year option is available for this course. Undertaking a placement year as part of your degree programme offers you the opportunity to gain valuable work experience alongside your studies.
For more details and information about this course visit:
Conservation Biology
The Special Educational Needs course will equip you to become a passionate advocate for disability rights and equality in your chosen profession. There are 14.6 million disabled people in the UK, and graduates with expertise in special educational needs and disability are in demand in a wide range of areas including education, health, social work and social care, local government, and business.
A supportive team of disabled and non-disabled academics will enable you to develop the skills, knowledge and confidence you need to become a future leader in this area. You will learn about the historical, social and cultural factors that shape our understanding of special educational needs and disability. Your understanding of academic theories and models will be deepened by activities which challenge you to explore how this knowledge can be applied in professional settings. As well as tutors' extensive professional experience, course content is informed by input from a range of guest speakers, and from our partner organisations, which include disabled-led and self-advocacy groups, education and care providers, charities, and disability arts organisations.
The Special Educational Needs course at Liverpool Hope is unique in that it is informed and enriched by the work of the Centre for Culture and Disability Studies, an internationally recognised centre of excellence in disability studies research, and the only UK research centre to focus on disability and culture.
You can also study Special Educational Needs via a Single Honours degree with the course.
For more details and information about this course visit:
Special Educational Needs