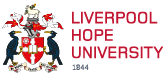 Philosophy & Ethics and Special Educational Needs BA (Hons)
UCAS Code: XV15|Duration: 3 years|Full Time|Hope Park
UCAS Campus Code: L46
Work placement opportunities|International students can apply
Philosophy and Ethics explores the big questions of life and morality: on what basis do we judge things good or evil? It challenges you to examine your assumptions, opinions and worldview. Do we need to believe in God for life to have meaning – or have the arguments for the existence of God broken down? What does it mean to be human? Do we have free will, or is our life completely determined?
Through close attention to the primary texts of philosophers such as Plato, Aquinas, Descartes, Hume, Kant and Nietzsche, our Philosophy and Ethics degree will help you learn to analyse and evaluate arguments, and to compose and communicate your own ideas in a reasoned way. You will have a grounding in the foundational questions of philosophy. As you progress, you will look in depth at philosophy of religion, political philosophy, applied ethics and issues of human personhood, artificial intelligence, ecology and animality.
The degree is taught by a core team of critical academics who are passionate about teaching and are internationally recognised researchers and writers. This degree will equip you with the intellectual skills and perspectives needed to face the ethical and ideological challenges of the contemporary world.
For more details and information about this course visit:
Philosophy & Ethics
The Special Educational Needs course will equip you to become a passionate advocate for disability rights and equality in your chosen profession. There are 14.6 million disabled people in the UK, and graduates with expertise in special educational needs and disability are in demand in a wide range of areas including education, health, social work and social care, local government, and business.
A supportive team of disabled and non-disabled academics will enable you to develop the skills, knowledge and confidence you need to become a future leader in this area. You will learn about the historical, social and cultural factors that shape our understanding of special educational needs and disability. Your understanding of academic theories and models will be deepened by activities which challenge you to explore how this knowledge can be applied in professional settings. As well as tutors' extensive professional experience, course content is informed by input from a range of guest speakers, and from our partner organisations, which include disabled-led and self-advocacy groups, education and care providers, charities, and disability arts organisations.
The Special Educational Needs course at Liverpool Hope is unique in that it is informed and enriched by the work of the Centre for Culture and Disability Studies, an internationally recognised centre of excellence in disability studies research, and the only UK research centre to focus on disability and culture.
You can also study Special Educational Needs via a Single Honours degree with the course.
For more details and information about this course visit:
Special Educational Needs