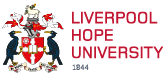 Sport & Exercise Science and Theology BA (with Foundation Year)
UCAS Code: SE04|Duration: 4|Full Time|Hope Park
UCAS Campus Code: L46
Work placement opportunities|International students can apply
Studying Sport and Exercise is a gateway to understanding how to maximise sports performance, how we learn skills and the importance of regular exercise to health and longevity. You will study from a multidisciplinary perspective, focusing on psychology, physiology, biomechanics, performance analysis, nutrition and strength & conditioning. By the end of your studies you will confidently and independently develop training programmes and interventions that will promote peak performance, the learning of new skills and reduce the burden of disease.
Study with us in our multi-million pound, state-of-the-art Health Science Building and Sports Complex, incorporating dedicated teaching laboratories and research space. This facility houses ultra-modern equipment where you will learn to conduct complete physiological, psychological and biomechanical profiles of human sports performance using breath-by-breath expired gas analysis, blood analysis, vascular and cardiac screening, body composition analysis, eye-tracking, electromyography and motion capture to name but a few.
You will leave with the skills to become a sports scientist working with elite performers or clinical populations, the basis to become a sports coach, or enter the teaching profession and train the next generation of sport scientists. You will be taught by tutors who are active researchers at the cutting edge of Sport & Exercise Science, and whom regularly publish their work to international audiences.
For more details and information about this course visit:
Sport & Exercise Science
Studying our Theology Major provides you with the opportunity to study the core disciplines of the subject in-depth. You will engage with important issues in the contemporary world and major issues from the past that effect how we think and live today. This includes issues such as suffering and evil, sexuality and gender, justice and liberation. Your study will involve the development of critical reading and writing skills encompassing the areas of biblical studies, church history, and constructive, ethical, mystical, and philosophical theology. You will engage with issues concerning what it means to be human and to be divine, what is meant by spirituality and the mystical, including the ways in which the material realm can convey the spiritual. You can acquire expertise in finding your way through the complex and rich Christian tradition, and how it relates to vital historical and contemporary issues. A focus on global Christianity is one of the defining characteristics of the curriculum. You will have an opportunity to explore Christian theology not only as it pertains to the development of Western Christianity, but to the influences and trajectories in other parts of the world.
The international teaching team represent a broad range of Christian traditions, and all of our lecturers are experts in their field and well-published.
To further support your studies, you will have access to our Library's Special Collections, which houses texts dating back to the 15th century.
For more details and information about this course visit:
Theology