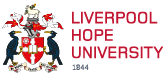 Art & Design History and Theology BA
UCAS Code: AD17|Duration: 3 years|Full Time|Both Campuses
UCAS Campus Code: L46
Work placement opportunities|International students can apply
As the UK city with more museums and galleries than any other outside of London, alongside the country's largest contemporary art biennial, Liverpool will provide a vibrant cultural backdrop for your studies. Utilising Hope's exclusive partnership with Tate, visiting speakers from the creative industries and the University's own collections/gallery programme, students gain a wide-ranging understanding of theoretical perspectives in Art & Design History and how these are expressed through the workings of cultural organisations. Through our cultural partnerships and collaborations, students will be offered privileged access to important collections in Liverpool and experts working in the field.
Encompassing the study of visual and material artefacts, museum and gallery practices and the production and circulation of meaning around art and design. This degree provides a systematic understanding of art and design practices and theories with a strong emphasis on critical thinking. There is also the possibility to participate in overseas study tours – in recent years the department has visited Amsterdam, Barcelona, Bilbao, Milan, Paris, Florence, Venice, Berlin and New York.
In your second and third years, you will also take 'Professional Practice for Art and Design History'. These courses look at theoretical approaches to museology, as well as more practical considerations such as conservation, exhibition planning and design, curatorial practices and educational activities. These components address pathways into the creative industries and address the range of roles today's cultural organisations demand – equipping students with the skills and knowledge necessary to secure future professional opportunities.
Hear from student Bryony Large about what it's like to study Art & Design History at Hope.
For more details and information about this course visit:
Art & Design History
Studying our Theology Major provides you with the opportunity to study the core disciplines of the subject in-depth. You will engage with important issues in the contemporary world and major issues from the past that effect how we think and live today. This includes issues such as suffering and evil, sexuality and gender, justice and liberation. Your study will involve the development of critical reading and writing skills encompassing the areas of biblical studies, church history, and constructive, ethical, mystical, and philosophical theology. You will engage with issues concerning what it means to be human and to be divine, what is meant by spirituality and the mystical, including the ways in which the material realm can convey the spiritual. You can acquire expertise in finding your way through the complex and rich Christian tradition, and how it relates to vital historical and contemporary issues. A focus on global Christianity is one of the defining characteristics of the curriculum. You will have an opportunity to explore Christian theology not only as it pertains to the development of Western Christianity, but to the influences and trajectories in other parts of the world.
The international teaching team represent a broad range of Christian traditions, and all of our lecturers are experts in their field and well-published.
To further support your studies, you will have access to our Library's Special Collections, which houses texts dating back to the 15th century.
For more details and information about this course visit:
Theology