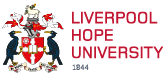 Computer Science and Tourism BA (HONS)
UCAS Code: S1V1|Duration: 3 years years|Full Time|Hope Park
UCAS Campus Code: L46
Work placement opportunities|International students can apply
Computer Science is all about new ideas, new opportunities and fresh thinking. There is no other discipline that can be applied to so many different areas and have such a profound impact on all aspects of society. The dynamism of this exciting subject is reflected in this degree through the study of a range of topics including networks, robotics, the Internet, and mobile and embedded computing and cutting-edge technologies such as Artificial Intelligence and Virtual Reality and Augmented Reality.
Study this degree with us and you will acquire practical skills that are highly sought after by industry, such as programming in C, C++, Java, Lua, Python, JavaScript and C#. Computer science-related jobs are not only appealing in their versatility, earning potential and demand, computer science has a wide-reaching social impact, posing many ethical questions, and these issues are examined at various points during the three years of study.
Computer Science is not only intellectually challenging, it is also THE most creative of subjects. As such the staff in the department will provide you with close academic and practical support. All staff in the Department are research active and have a varied background in a diverse range of interests, and this enhances your experience by providing a rich curriculum with exposure to multiple approaches and areas of research. If you are enthusiastic, inventive and looking to shape the future, or if you're looking to leverage your love of technology to make a difference this degree is for you. Rest assured. Computer Science is an incredible career choice for someone who wants to change the world.
For more details and information about this course visit:
Computer Science
Tourism is one of the world's largest industries and has become one of its biggest sources of employment. Our Tourism degree examines the industry from both management and academic perspectives. It looks at contemporary issues such as the structure of the tourism industry; the relationship between tourism and its host environments and cultures; the evolving trends in consumer behaviour; tourism destination management and global tourism development.
Liverpool is an ideal place to study tourism as the city is home to a number of key tourist attractions in the UK, such as the Royal Albert Dock and waterfront, Tate Liverpool, Premier League football, National Museums Liverpool and the Beatles legacy. The city's year as European Capital of Culture in 2008, has also contributed to continued growth of the city's tourism sector. Therefore, due to the dynamic nature of the city's tourism industry, there are constant opportunities to explore and investigate contemporary aspects of an international destination on your doorstep.
We pay close attention to enhancing your student experience and facilitating effective student learning. You will be taught by a team of tutors with a wide range of industry and academic experience of Tourism. Tutors take pride in being available to students and offering a high level of support. Our degree curriculum embeds material which aims to not only provide an in-depth, up-to-date knowledge on tourism, but also to refine critical thinking and develop your key transferable skills. We work closely with a wide range of tourism stakeholders to ensure that students gain insight into the ongoing management and delivery of a successful tourism destination.
A Placement Year option is available for this course. Undertaking a placement year as part of your degree programme offers you the opportunity to gain valuable work experience alongside your studies.
Professional Membership
Liverpool Hope University is a member of the Association for Tourism in Higher Education (ATHE), the subject association for tourism in higher education in the UK. Its objectives include promoting the development and recognition of tourism as a subject of study in the UK at foundation degree, undergraduate, postgraduate and doctoral levels, and encouraging high standards in learning, teaching and research.
For more details and information about this course visit:
Tourism