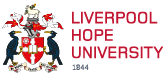 Hope Social
Welcome to Hope Social, the home of student social life at Hope.
Your time at university is about more than just studying, you will have the opportunity to discover new experiences, develop different skills and make friends for life. We want you to have an amazing time while you're with us; squeezing as much into your time as possible, and that's where Hope Social comes in!
Hope Social is at the heart of Liverpool Hope's social scene, bringing together a diverse range of events and activities happening on and off campus each month. Hope Social events are aimed at resident and non-resident students at Liverpool Hope and take place across our three campuses. For resident students, events and activities are in partenrship with Residential Life.
So, whether you want to show off your knowledge in our pub quiz, test your skills in a boardgame battle bonanza or raise the roof at our 80's karaoke night, rest assured Hope Social will have something for you.
How does it work?
Each campus will have different events taking place each week. These will vary week to week and campus to campus, but there will be something for everyone. Whether you enjoy a quiz night with your friends, a chill night in, or a busy night in the student bar, there will be an activity for everyone.
What's on Guide
Hope social creates monthly what's on guides for each campus. These guides pull together and advertise all of the events that are happening on each campus for that entire month. These are linked and updated below:
Weekly What's On - Aigburth Park
Weekly What's On - Creative Campus
Around the city
Liverpool is a city like no other, fast becoming a melting pot for shopping, food and drink, nightlife, sport, culture, and industry. From world-famous architecture and magnificent museums, to music legends revolutionising popular culture, Liverpool has a lot to offer during your time here.
Contact us
If you want to find out more or have any suggestions of events that we can host, we'd love to hear from you! You can email us at social@hope.ac.uk
Get connected
For latest updates about upcoming events and reminders about what is coming up, be sure to follow us on Instagram