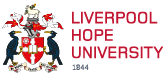 Hope Social
Welcome to Hope Social, the official university social events team.
Your time at university is more than just studying - you will have the opportunity to discover new experiences, develop different skills and make friends for life.
We want you to have an amazing time while you're with us, and that's where Hope Social comes in! Hope Social organise a full programme of events and activities that take place across each campus, ensuring that there is something for everyone.
Hope Social creates monthly What's On guides for each campus. These guides pull together, and advertise all of the events that are happening on each campus for that entire month. The latest What's On guide will be posted here on our website and also on Instagram, @hopesocialliverpool.
Got any ideas for an event, feedback or queries? Get in touch via email studentengagement@hope.ac.uk, Instagram or phone on, 0151 291 3064.
Contact us
If you want to find out more or have any suggestions of events that we can host, we'd love to hear from you! You can email us at social@hope.ac.uk
Get connected
For latest updates about upcoming events and reminders about what is coming up, be sure to follow us on Instagram