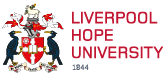 Alumni

Overview
Your link with Liverpool Hope does not end when you finish your studies. All graduates automatically become members of the Hope Alumni Association, administered by the Alumni Office, which keeps you connected with the Hope Alumni community.
Former staff are also considered to be alumni of Liverpool Hope and can take advantage of the same services and benefits.
In this section, you will find information about many benefits and services unique to alumni, such as forthcoming events, ways in which you can contact lost friends, or ways to get expert academic and careers advice.
We send a bi-monthly email bulletin so, to ensure you receive your copy, update us with your email address.
For more information, please contact alumni@hope.ac.uk.
Watch Our Video
Latest News