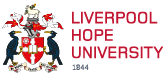 Student support
Starting university is the beginning of a new and exciting phase in your life, and we are here to support and guide you from the moment you arrive until after you graduate.
Our Student Support and Well-being team are on hand to offer advice and help with everything from financial support to careers advice and health concerns. They provide a one-stop service and will address all aspects of your pastoral care in an integrated way, without passing you between different departments.
Disability support
We endeavour to ensure equality of educational opportunity across our diverse student community. The University will take reasonable steps to ensure that the general need for access and the specific requirements of individuals with additional support needs are addressed. The Learning Support Team works with disabled students in order to minimise any potential disadvantage they may face because of their disability. Find out more about disability support at Hope.
Mental Health and Well-being
University life can be very demanding at times and adjusting to a new environment can be difficult for some. Stress factors such as moving away from home, academic demands and financial worries can all impact on students' mental well-being. We provide support for anyone who is experiencing any form of mental health difficulty. Find out more about mental health and well-being at Hope.
Counselling
We provide a professional and confidential student counselling service to help you with any personal issues that may be affecting your studies, self-esteem, relationships, emotional or general feelings of well-being. Find out more about our counselling service.
Contact us
T: 0151 291 3427