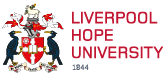 Careers in teaching
So you're thinking about becoming a teacher and helping to shape younger generations, inspiring them and helping them achieve their dreams? Here is some useful information for you:
The Benefits:
Starting salary of £30,000 for newly qualified teacher

Job security

Inspire the next generation

Opportunities to work in other countries

Clear career with potential for progression

Job enrichment - No two days are the same

Work with like minded people

Shape your own work environment

Provides flexibility for families

Making a difference and changing lives
Plus much more!
Steps to becoming a teacher:
1: Decide who to teach:
Primary ages 3-7

Primary ages 5-11

Secondary

Early years
2: Explore your options:
At Hope you can do a 3 year degree that will qualify you to become a teacher, Or if you prefer you can do a degree in another subject, then study a year long PGCE.
You must have achieved the minimum requirements in GCSE English, Maths and Science to teach primary.
*Important - Many schools in England require you to have qualified teacher status QTS
3: Learn about funding:
There are postgraduate teaching bursaries and scholarships for a select list of subjects, as long as your teacher training course is not salaried.
Visit HERE to find out more
4: Pick a course:
Liverpool Hope offer a variety of teaching courses:
Undergraduate:
Postgraduate:
Primary teachers tend to have a broad range of subject knowledge, whereas secondary school teachers deep dive into a specific subject.
All courses receive high quality teaching delivered by your lectures, alongside placement weeks where you will put what you have learned into practice in the classroom.